New Mini Paceman unveiled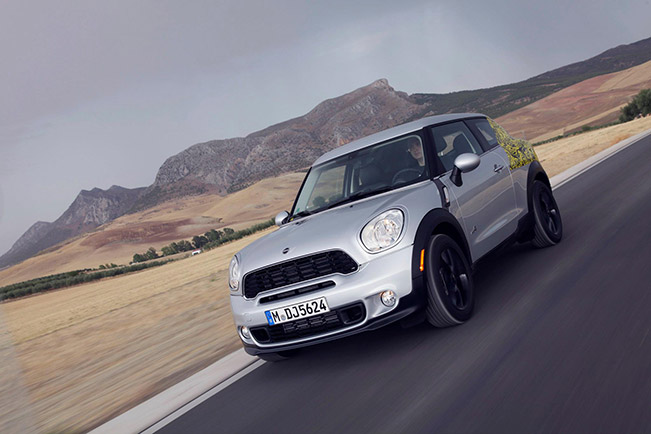 It won't be long before the seventh model in the Mini range goes on sale in the UK, though it's difficult to know what the British market will make of it. Essentially the new car, called the "Paceman", is a Mini Countryman with three doors which Mini hopes to market as a "Sports Activity Vehicle".
Unfortunately the Paceman isn't all that sporty when compared to many of the larger sports utility vehicles, and it's hard to say whether drivers will be willing to show it off, even if it is the first "Sports Activity Coupé in the premium small and compact segment".
That's not to say that the Paceman doesn't look good though – inside especially it's not dissimilar to the Countryman with its large (though not particularly garish) speedo; complete with sat nav, fuel gauge and audio. The rev counter is much more difficult to see, tucked away as it is behind the steering wheel. There's plenty of information on show if you do crane your neck over the wheel to notice, with an odometer and a gauge for fuel economy on display.
The fuel economy is likely to be one of the major selling points for the Paceman, as it ranges from a very reasonable 46.3 mpg in the standard Cooper S, to a not too shabby 64.2 mpg in the smaller capacity diesel variant.
Sadly the Paceman needs to be cheap to run, costing as it does £18,970 for the most basic version. Road tax is not exactly inexpensive, and cheap car insurance from 123 for Irish customers are among the best available; with reasonable quotes in the UK often hard to come by.
The Paceman looks set to be somewhat rare though due to the extremely niche nature of its audience, so proper protection is absolutely essential. The good news for Mini drivers is that it's a relatively safe vehicle, with the four wheel drive version handling particularly well even for a small car.