O.CT Tuning Gives More Horsepower To Dodge Challenger SRT8-700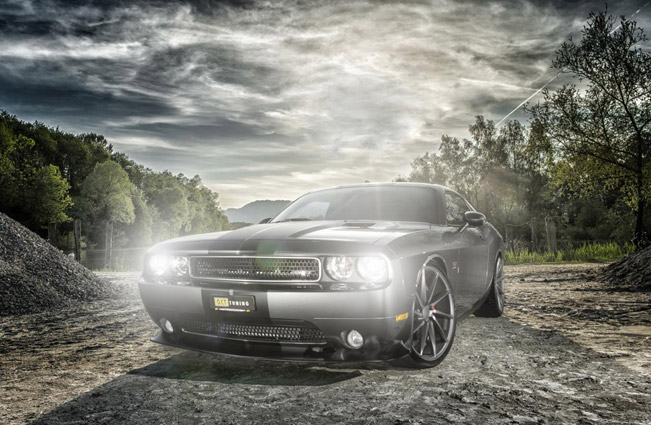 O.CT Tuning Dodge Challenger SRT8-700 not only looks amazing but also has much power to be proud of. The tuners that are responsible for this conversion are settled in Austria and Switzerland, rather in the U.S. Namely, the company O.CT Oberscheider Tuning GmbH can show-off with enhancements of the many exclusive models of the brands Audi, Chevrolet, Chrysler, Dodge and Jeep.
To go further into details, O.CT Tuning has modified the output of the 6.4 liters engine of this Dodge Challenger SRT8. The tuning of the model includes an installation of compressor kit and a charge air cooler system. However, what has been done at first here is the individual software optimization. The result is a staggering increase of 88 horsepower.
Precisely, the software update has boosted the serial 476 horsepower (350 kW) of the Challenger SRT to the staggering 564 horsepower (415 kW). The original maximum torque of 637 Nm (470 lb-ft) has been uprated to the impressing 735 Nm (543 lb-ft).
OCT also offers over 600 horsepower boost of the engine for racing purposes. It is not an accident that this project carries the name "OCTSRT8-700". Engine's size on special customer's Challengers has been enlarged up to 7.0 liters and, consequently has been equipped with a compressor. The end result is maximum output of 720 horsepower (530 kW) and 875 Nm (644 lb-ft) of optimum torque.
Source: O.CT Tuning