OXIGIN Volkswagen Golf 7 GTI Clubsport is a piece of art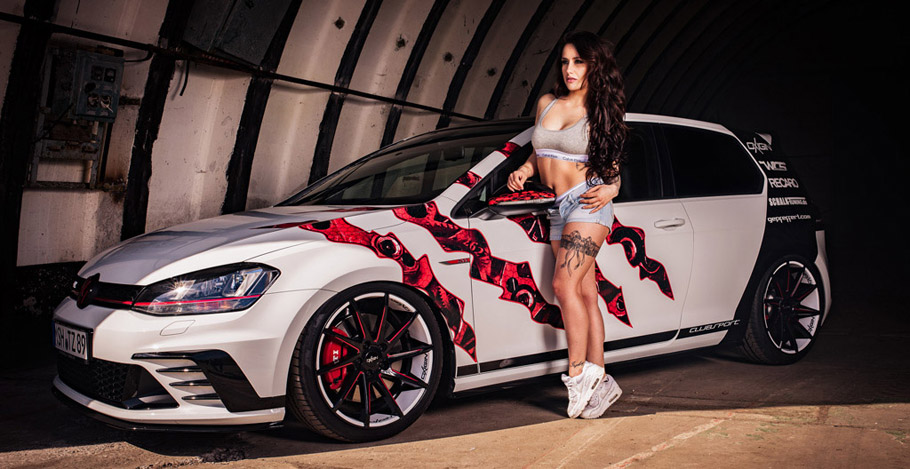 Volkswagen Golf GTI Clubsport is going to star in our news a lot today! The reason is that the special edition model is marking 40 years since it has first appeared on the market in 1976. Back then, the car was powered by a 1.6 litre fuel-injected engine producing 110 hp (81 kW). It might not look a lot now, but it was back then! The latest GTI Clubsport, which is also depicted in the article, is driven by a 2.0-litre turbocharged engine sending a lusty 265 horsepower (195 kW) to the front wheels, with up to 290 hp (213 kW) on tap in short-term overboost.
Anyways. We are going to show you a simple project with incredibly beautiful pictures, made especially for those who admire not only Golf's but also woman's beauty. The project is made by the "wheels specialists" at OXIGIN. Here are the details.
SEE ALSO: Anniversary Volkswagen Golf GTI Clubsport Celebrates the Spirit of GTI in Frankfurt
The Clubsport has some serious styling cues: check out the black trim on its bumpers, the tartan checked sports seat inserts, the red topstitching, and its golf ball gearknob. All of these distinctive features were inspired by its ancestor.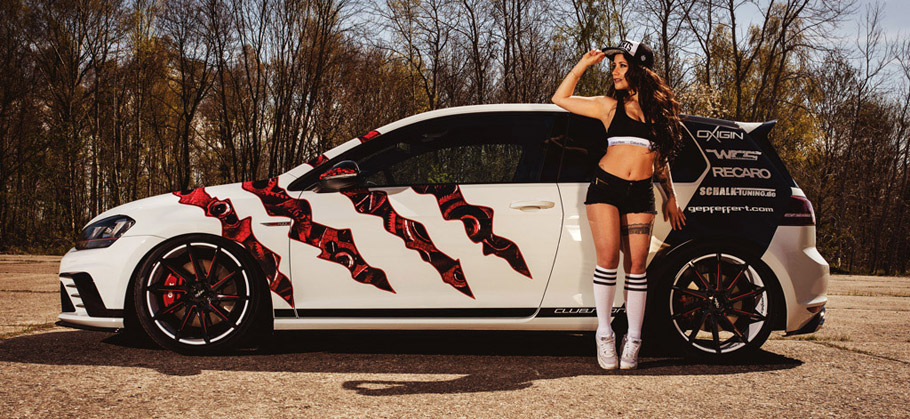 To make the car even more individual, the experts at OXIGIN decided to add a set of 8.5x19-inch OXIGIN 20 Attraction alloy wheels wrapped in red and white foil (by hand) over gloss black. Next on the list was the addition of KW Clubsport coilover suspension with variable front top mounts.
For the best look, the specialists at Wrap Carstyles stepped in. They have applied a digitally printed and red and black color-coded foil design to give the impression the bodywork has been scratched by huge claws. At last but not least, in order to lower exhaust backpressure, Schalk-Tuning fitted a Bull X-Downpipe with 200-cell HJS catalyst and a Remus sports exhaust system.
The result is a unique, isn't it? Any thoughts on the image gallery?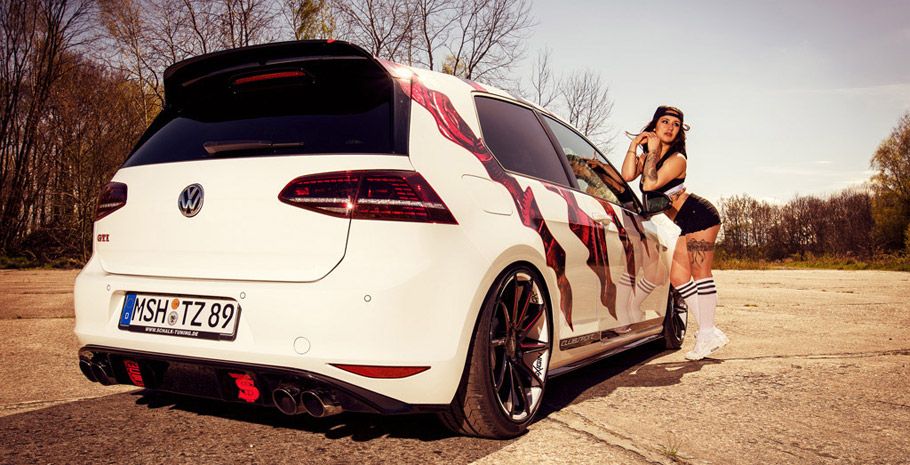 Source: OXIGIN