Perodua Myvi Wolfrace Design Limited Edition
Perodua Myvi Wolfrace Design is an exclusive limited edition vehicle made by Perodua. Only ten units of this special model will be built. The source of inspiration for this vehicle to come up to live is the work of collaboration between Perodua and Wolfrace Wheels Limited.
Both have designed this vehicle, which not only maintains Perodua's great value for money, but also blends style and appeal of the award winning Wolfrace brand.
In details, this limited edition Myvi runs on the striking 17" Wolfrace Brooklands alloy wheels. On the both sides of the vehicle can be seen silver and red graphics kit including stripes along with chequered flags. The Wolfrace Design logo can be seen on the rear doors and on the tailgate.
Exclusive black and silver Wolfrace Design front entry guards will also be included. Thir purpose is to show the individual unit number of the car, and thus will be numbered from one to ten.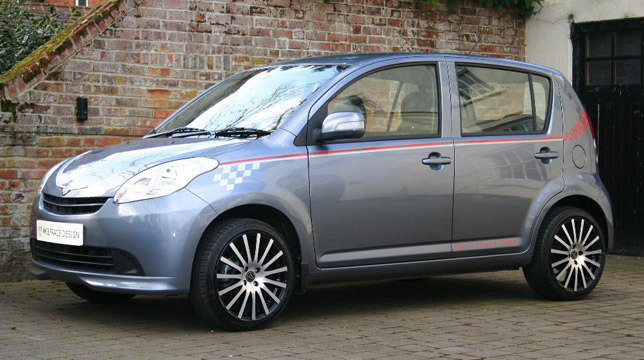 Perodua Myvi Wolfrace Design Limited Edition
In addition, there is a high standard specification which is featured in the Myvi range: air conditioning, four electric windows, electrically adjustable door mirrors, power steering, integrated radio/CD player and etc.
The car goes mated to a manual transmission, and will be available in two metallic exterior colours: Ebony Black and Medallion Gray. As an option, customers can choose to include to their Myvi a luxurious sport style leather/alcantara interior
However, what is so unique here is the price of the car, which is unbelievably low. It will be available for only £7 999.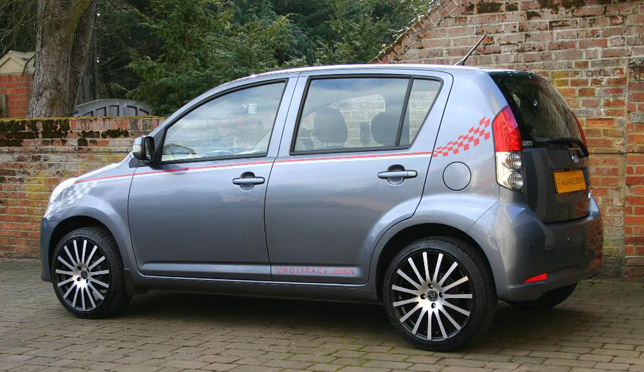 Perodua Myvi Wolfrace Design Limited Edition
Source: Perodua