Porsche at the 2011 Goodwood Festival of Speed
Porsche will take place at the 2011 Goodwood Festival of Speed. The manufacturer will exhibit several cars including 911 GT3 RS 4.0 and Panamera Turbo S as well as Semper Vivus, 718 F2, 917/30, GT2 RS and 911 Turbo. The company celebrates 60 years of Porsche in the UK and you will be able to follow Porsche Origin for latest Goodwood news and action on-line
Porsche 911 GT3 RS 4.0 is powered by a twin-turbocharged flat 4.0 liter flat-six with staggering 500HP. It will be tested alongside the ultimate turbocharged 911, the 620 hp GT2 RS. The new 550PS twin-turbo Panamera Turbo S will make its first public appearance.
The company is also bringing the famous Porsche 917/30 to Goodwood. It has a 5.3 liter 180° flat-12 cylinder layout, twin overhead camshafts driven from centrally mounted gears and twin spark plugs fed from two distributors. The power - over 1 100 bhp (820 kW) and 1 580 bhp (1 180 kW) in qualifying tune. Remember, this happens in the begging of 70's, when there weren't any ASC,DSC and other stability programs. The record on closed circuit is 356 km/h (221 mph). Nice!
At the 1951 Earl's Court Motor Show, the first right-hand drive examples of the Porsche 356 made their UK debut. To celebrate the diamond jubilee of Porsche in the UK, a range of iconic Porsche road cars over the decades including an early 911 from the 1960s and the 928 GT from the 1980s will be on display at the Porsche Experience Centre Goodwood.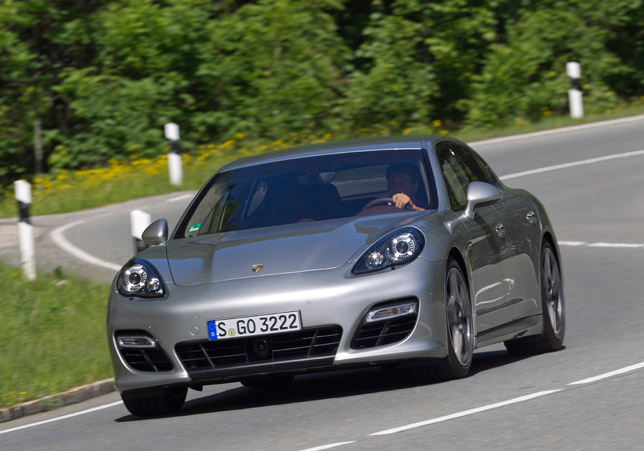 Source: Porsche