Porsche 918 Spyder Goes for a Special Ride

Porsche 918 Spyder is on the lead on the UK road trip along with its brothers: Cayenne and Panamera S E-Hybrid. The dream car for many joins a special road trip around England and Whales. The lucky guy is Ingo, who won a special competition in Facebook, especially organized by Porsche team. Now he will visit numerous interesting places, while seated in the legendary 980 Spyder.
Interesting fact is that, at each stage, Porsche fans will have the chance to sign the car as a memento of the trip. The trip itself will start from London through Oxford, Wales and Cotswolds before going to the Porsche Experience Centre at Silverstone. This route is especially chosen to demonstrate the performance and efficiency of the car.
SEE ALSO: Porsche Brings the Boxter Spyder in New York
The vehicle itself comes with a V8 Petrol engine, that produces a total of 608 hp (447 kW) and two special electric motors, that gives additional 129 hp (95 kW) and 156 hp (115 kW) respectively. The total of 887 hp (652 kW) is capable of incredible acceleration, that is measured from 0 to 100 km/h (62 mph) for 2.5 seconds. And the total speed is 385 km/h (214 mph) Crushing force, isn't it?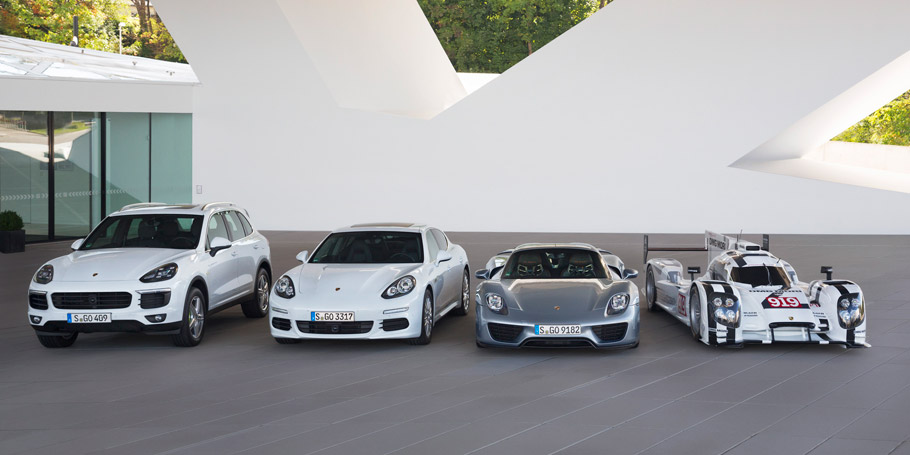 Porsche team surely knows how to make special events even more special with the right car. You should definitely check it out!
Source: Porsche