Posaidon Mercedes-Benz A 45 AMG - 445HP and 535Nm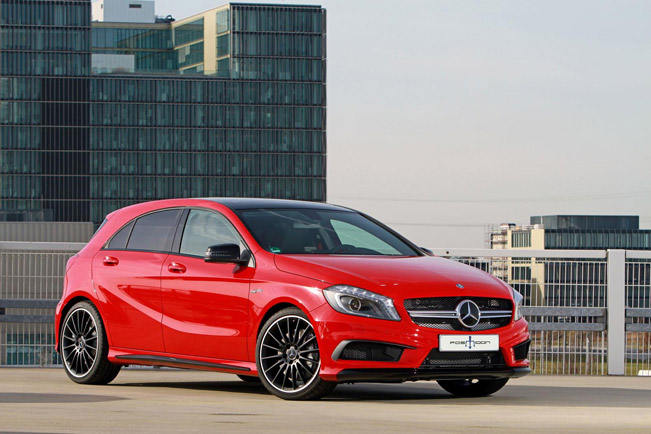 Posaidon has given some additional punch to the most powerful production turbocharged engine, which powers the Mercedes-Benz A 45 AMG. As you know, it boasts an impressive 180HP / liter displacement, which is currently best in the world.
However, the tuning company – Posaidon boosts the 2.0 liter turbocharged four-cylinder engine to 385HP (283 kW) and 485Nm (357 lb-ft) in Stage I. The Stage II offers 405HP (298 kW) and 490Nm (361 lb-ft), while the Stage III offers whopping 445HP (327 kW) and 535Nm (394 lb-ft) of torque, which means the sensational 222.5HP / liter.
Posaidon will also offer a complete sports exhaust system made of high grade stainless steel. It will be optionally available with or without valve control and including TÜV licensing.
The tuning company plans to offer performance packages for other AMG models as well.
Source: Posaidon