Prior Design Bentley Continental GTC With New Photoshoot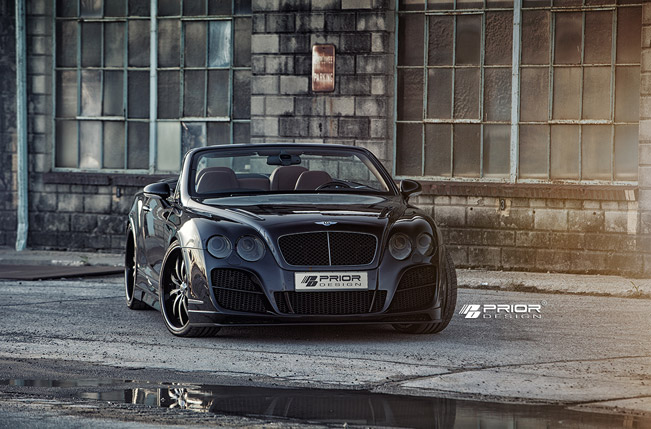 Bentley Continental GTC is definitely a car that immediately catches the attention. Not only because of its unique on-road presence, but also because it is powered by a 6.0 liter bi-turbo W12 unit, which is capable of generating the impressive 560 horsepower (412 kW) and 650 Nm (480 lb-ft) of torque at 1600 RPM.
In addition to this, all that power of the cabrio is put on the asphalt through All-Wheel-Drive system. Prior Design has released a styling package for the Bentley Continental GTC as well as given it new photoshoot. The PD Bentley GT/GTC Aerodynamic-Kit improves vehicle's aerodynamics as well as its stance.
To go further into details, the body kit comprises of Prior-Design front and bumper, Prior-Design side skirts as well as a new Prior-Design front bonnet. The complete aerodynamic package for this Bentley model is made from DURA-FLEX, which is a high quality material that delivers outstanding surface structure and provides sufficient flexibility and stability.
Source: Prior Design