Prior Design Black Edition V2 Widebody Mercedes-Benz S-Class W221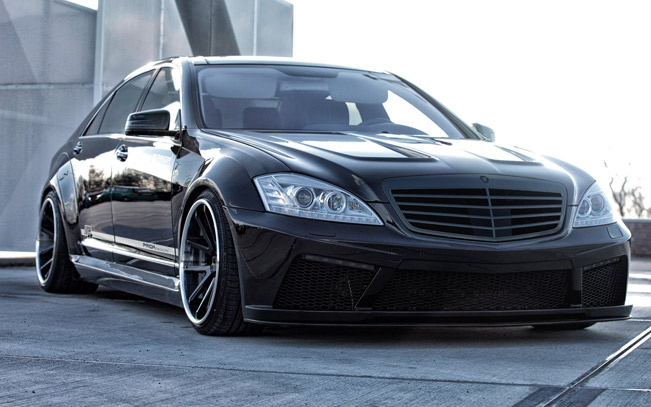 For around $9.434 you can have the complexly named Prior Design Black Edition V2 widebody aerodynamic kit on a Mercedes S-Class (the old W221 Merc). It's black (duh), road-sweapingly low, and kind of aggressive. Just look at the space – or rather the lack of it - between the tires and the wheel arches (that space, by the way, is called the dead cat hole). To be honest, though, the freakishly big wheels are not mentioned in the brochure so that might add a few more dollars to the total bill.
What is included in the package, then, are the body panels that form the V2 kit. That means a front bumper, a front lip spoiler that goes on said bumper, side skirts, a rear bumper, a rear diffuser, front fenders and rear flaring wheel arches, a hood, mesh grille inserts and a trunk lid spoiler.
The parts are, as usual, made up of FRP which is a type of fancy plastic (carbon reinforce, apparently).It's basically the other spelling of "expensive". But, hey, it looks okay...ish. If you are the type of person who binge watches all the Fast And Furious movies, this might just be thing for you
Source: Prior Design