Prior Mercedes-Benz CL kit - "Black Edition"
Last time we checked, Prior were having some fun with the Mercedes-Benz Roadster SL by sticking their bespoke "Black Edition" body kit on it. Now it is the CL's turn to go under the careful knife of Prior Design. The body kit is suitable for all models of the C216 series.
Now, the luxury class coupe is bulky and majestic thanks to a wide body kit that consists of new front mud wings, side skirts, a roof scoop that looks like a mohawk hairpiece and front and rear bumpers. The matte black finish of the car can do nothing but help the aggressive appearance that has taken over baby coupe. At the front we have 10x20'' alloy wheels, while at the back an even wider pair (13x20''). They complement the overall look of the kit and also suffocate their sheer vastness.
The Prior Design products are manufactured from Duraflex. Through its excellent surface structure and high level of stability, this high grade material enables easy and cost-effective lacquering. Everything is easy to install yet Prior are willing to help you with the process as well as take orders for a few special items and carbon fiber goodies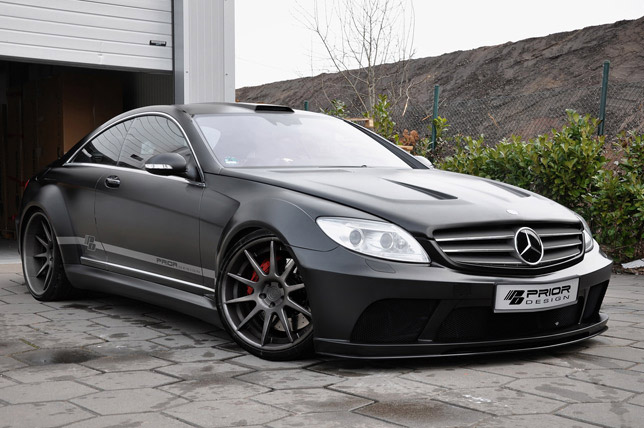 Source: Prior design