Pur Wheels on a Lamborghini Murcielago LP 640
Here's a Lamborghini Mercielago LP 640. Beautiful isn't it? Wait! Are you looking at the wheels? Because if you are, PUR Wheels have done their job properly – captivating onlookers with their rose gold concept monoblock wheels titled '6IX'. Yes, concept wheels are a thing and we are not sure if this is coming out or is it just showing off.
Either way, one has to admit that they look stunning on this dying breed of V12 hypercars. Here, on this rather static gallery, their five, dobule-spoked design can be seen in it's full glory. Alternatively, in motion, one can imagine that the Lambo's 640 hp will render them into blurry swirls of golden magnificence. The body/wheel contrast of the whole thing, can only help the appeal. It's as if blackberry jam is being smeared on honey crusted Pop-Tarts. Or am I simply hungry?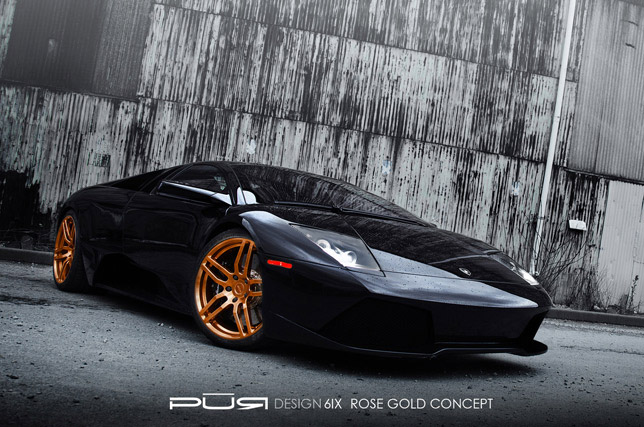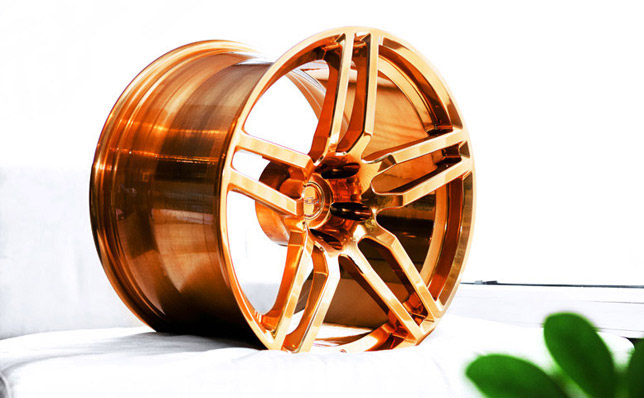 Source: PUR Wheels