Renault Alpine A110-50 in Monaco?
Much like in a pre-earthquake situation, subtle seismic activity is currently jolting the realm of the automotive industry. This is a render of the supposed incoming Alpine A110-50 Renault based concept. We might know for sure however, this weekend at the Monaco F1 round.
As a company, Alpine has been around for more than a half of a century. In 1973 however, Renault acquired what most of it with the idea to introduce a high performance range of cars to the world. Sadly, the last thing ever to come out as an Alpine was the A610 back in 1991. Renault are now using the facilities to built their Megane and Clio Renault Sport models there but, evidently the Alpine badge is not in ashes just yet.
Not much is out yet on the A110-50 Concept but roomer has it that it will be based on the Renault Megane Coupe Trophy and that it will have a 3.5-liter, mid-mounted V6 engine. Expect around 400 bhp and a weight of less than a ton.
This could have been here earlier but the global financial downfall of 2009 tended to freeze ambitious ideas like that.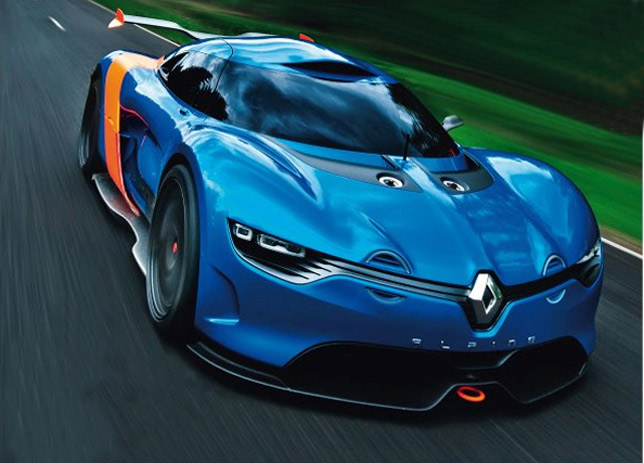 Alpine A110-50 Concept
Source: Motorsport-Magazine via Sport Auto