Renault KOLEOS is Ready to Rock and Roll in Beijing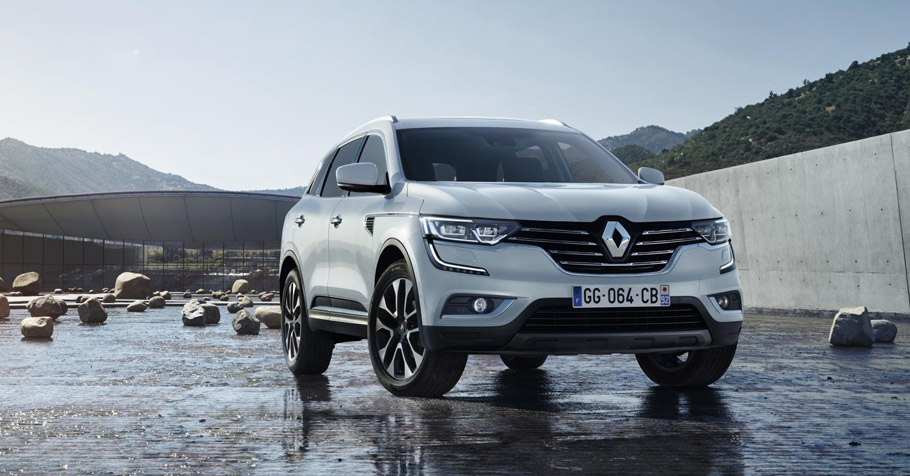 Another upcoming vehicle has been revealed ahead of its official debut and it is the Renault KOLEOS. It is about to make its world premiere at the Beijing Motor Show, showing innovations in terms of styling and design. There have been scarce details revealed and just one image, previewing the future D-segment SUV. As a matter of fact, the KOLEOS model rounds out Renault's high-end range, playing a prominent role in company's product offensive. Speaking of which, it has achieved record-breaking year because of the introduction of 10 new models worldwide.
With the new KOLEOS and its beautiful design as well as strong engineering, the French company aims to enhance its appeal and boost its international growth. This of course, includes China where recently Renault opened a plant in Wuhan.
SEE ALSO: Renault Proudly Unveils the new Kadjar S Nav 
What do we know bout the new Renault KOLEOS? First, it has an SUV capability and the exclusive comfort mixed with dramatic and dynamic French style. In addition, the model also delivers a great combination of robust SUV design cues and refinement and features (the last two are normally associated with large saloon cars).
The powerful stance of the model will undoubtedly set it apart from its D-segment SUV rivals. The refined and comfortable interior will add to this. At last, Renault has officially revealed that its brand new model will sport an all-terrain capability and at the same time will ensure excellent ride, handling and stability.
Renault KOLEOS is about to make it global premiere at the Beijing International Automotive Exhibition on April 25th. This means that we will have more details and pictures as soon as Monday next week.
Source: Renault