2014 Renault Twingo Revealed!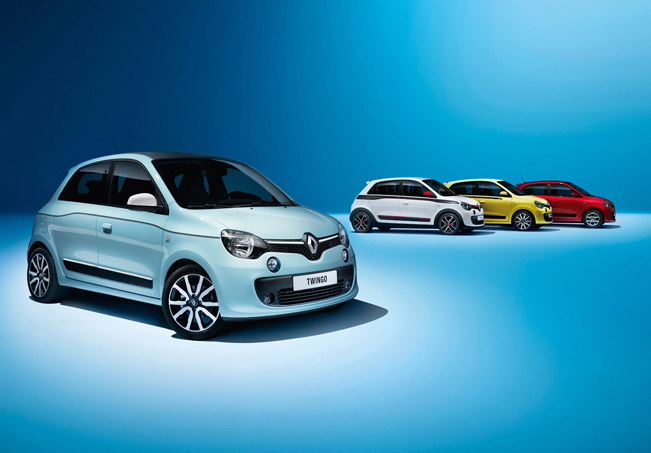 The firs generation Renault Twingo was introduced two decades ago. Now the brand has taken a fresh look at its urban car, which has a design inspired by the legacy left by the original Twingo and the Renault 5. As a result, we have a new, innovative and agile car.
The 2014 model will be offered in a choice of four striking colours, rear-mounted engine and extra cabin space. Positioning the engine at the rear is an advantage for a small city car since it considerably enhances the maneuverability. In addition, the position of the engine also frees up extra cabin space.
Just like the Twin'Z and Twin'Run concept cars, 2014 Twingo exudes personality. First to mention is the choice of four exterior paint colours, namely light blue, white, yellow and red. The other characteristics of the model are heavily inspired by the Renault 5, including the rear screen and its prominent shoulders.
The front end includes Renault's new trademark styling, big head lights, topped by the direction indicators and LED daytime running lights. At the rear, we have rear lights which are a natural prolongation of the tailgate. Other styling cues include a sleek profile, concealed rear door handles, available features such as door mirrors, side protective mouldings and decals.
At the Geneva Auto Show Renault will show the vehicle to the general public for the first time and also will reveal 2014 Twingo's interior.
Source: Renault