Reuss Paced Indy Dual In Detroit In 2014 Corvette Stingray [VIDEO]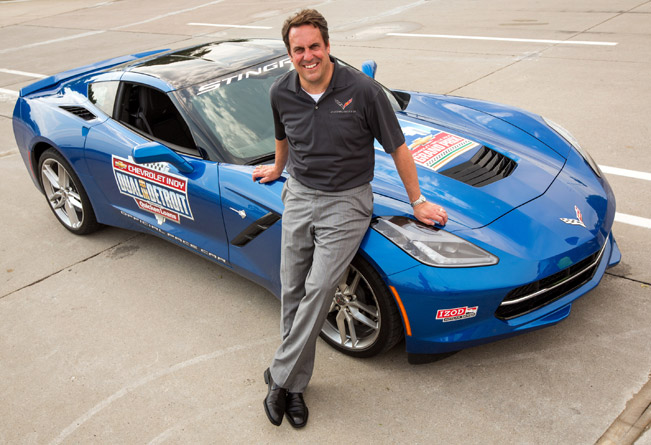 The president of General Motors North America himself - Mark Reuss had driven the 2014 Corvette Stingray Pace Car in the Chevrolet Indy Dual in Detroit this weekend. Being a lifelong racing enthusiast he had the opportunity and experienced the joy of driving this unique automobile.
The Indy Dual in Detroit races are part of the Chevrolet Detroit Belle Isle Grand Prix weekend. It began this Friday on 31st of May, where Reuss participated in both Indy Dual races. He said that the experience was a thrill for him given that it was for him for the first time to drive the model on a greater field.
The audience at the event had the opportunity of seeing the Corvette Pace Car earlier. In fact, the production model that goes on sale later this summer. Corvette Stingray Pace Car is powered by the all-new 6.2-liter LT1 V-8 from the forthcoming production model. It also includes advanced technologies such as direct fuel injection, continuously variable valve timing and Active Fuel Management.
The unit generates 460 horsepower (338 kW) with the available performance exhaust system. The interior on the other hand is made via carbon fiber and aluminum trim, hand-wrapped leather materials, and also features dual eight-inch configurable infotainment screens, and two new seat choices.
The 2014 Chevrolet Corvette Stingray Coupe will go on sale later this summer and will have a starting price of $51 995.
Video Source: YouTube
Source: Chevrolet