RevoZport Releases Aero-Boost for CLA Shooting Brake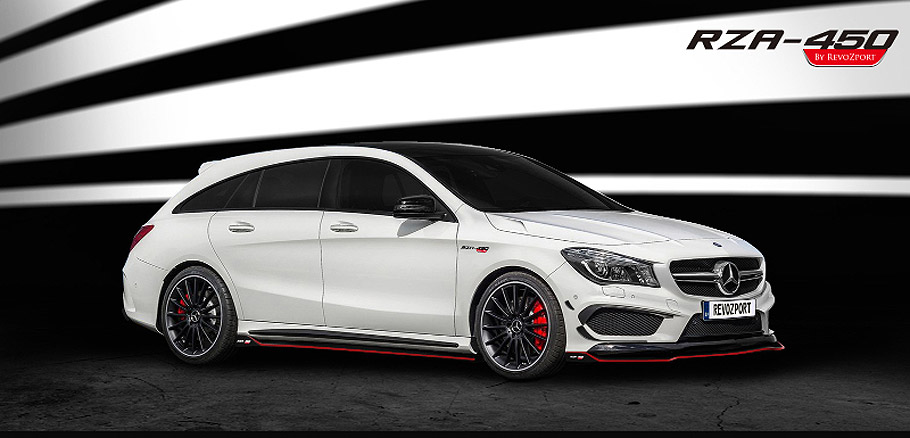 Fantastic news from RevoZport! The tuning company is continuing its success on the Mercedes-Benz A- and CLA-Class with the introduction of new package specifically developed for the CLA Shooting Brake that has been released recently. The packages will be called RZA-290 and RZA-450 just like those for the A and CLA models. The only difference is in the size of the vehicles.
First, the RZA-290 package was catered for the CLA 250 and CLA 200 models with AMG bodykit. There is an engine upgrade included, which improves the standard horsepower coming from the powerplant to 290 hp (213 kW).
Next, the RZA-450 is based on the AMG CLA 45 and includes an engine upgrade to 450 hp (330 kW). This improvement in horsepower was achieved with the help of ECU remapping, the new intake system, down pipe and a full titanium exhaust system.
There is also an aerokit that goes for the RZA-290. It comprises of the following: front splitter system and bumper canard, side skirt system and rear diffuser with ground effect system. The latter was designed to create higher downforce. Also something to note is that this new element of the package is made of carbon fiber composite.
The aero package for the RZA-450 for AMG CLA 45 adds a lot of carbon fiber. The material has been used for the design of the front splitter, bumper, side skirts and rear diffuser. We also have to mention the stainless steel down pipe and the titanium exhaust system.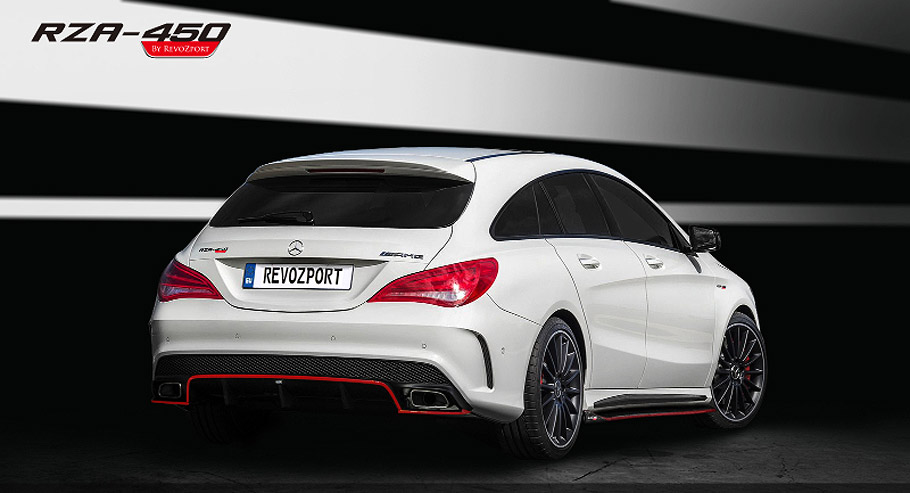 Source: RevoZport