2012 Rieger Opel Corsa D
The German based auto-design and tuning company named Riger has just launched a new project. The work of the professionals was on an Opel Corsa, which now, after the modification, looks outstanding!
To be more precise 2012 Rieger Opel Corsa D has received a new bodykit. It gives the vehicle the following equipment: spoiler lip, spoiler splitter, side skirts and a rear skirt extension. What is specific here is that all parts are produced in ABS plastic. The spoiler splitter, the side skirts and the rear skirt extensions are also available in ABS / Carbon-Look.
The Rieger Tuning Company, which has 25 year old history, was founded by Tony Riegerand. However, now the team includes more than 40 people, passionately working on delivering a better look and performance for cars. The company's main focus is on production of body accessories and aerodynamic parts.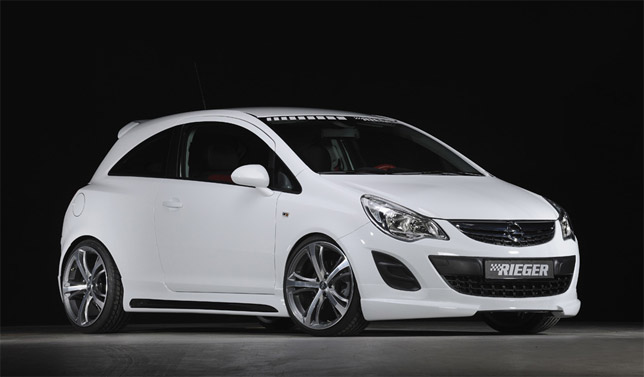 Source: Rieger