Rolls-Royce Black Badge: Taken to the Extremes

Rolls-Royce Black Badge is definitely a must-see vehicle. It is so special that it actually celebrates the fact of being most extreme edition in luxury company's lineup. With it the brand is actually paying tribute to some other extremes from the company's history. Since 1927 Rolls-Royce Motor Cars is based at its flagship showroom in Berkeley Square and for that amount of time it has seen a lot of extremes. Here are some of them.
First and foremost, the company is offering its customers literally unlimited options for personalization. This means that it allows the buyers to choose a car in a favorite exterior color. One of the most specific color schemes ever desired was a red exterior and a bubblegum pink interior. An interesting detail here is that the customer actually brought in a t-shirt that he wanted to match the pink color to.
SEE ALSO: DMC Releases Rather Strange "LOVE" Rolls-Royce Ghost SaRangHae
The next position is for the tradition that Rolls-Royce has in making the delivery of the car a special occasion. In fact, Rolls-Royce Motor Cars London makes sure it is an occasion to remember, and takes the new owner through every aspect of their car. It is not a short process but a long one and it actually takes on average three hours for the introduction. Even more, at the end the owner even gets a gift specific to their car.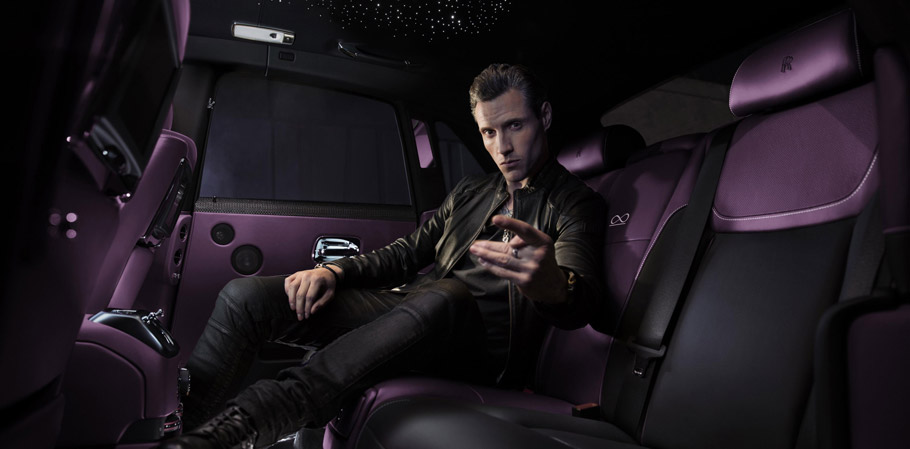 Number three: it takes five hours for each car to valet and get just right before it is sold. Under fourth position is the careful exterior painting that every Rolls-Royce car has. The exclusive mirror-like finish is achieved via the application of five layers of paint, which is a process that takes 7 days and uses over 100lb of paint.
The fifth "extreme" is probably my favorite and it is the starry sky. Called the "Starlight Headliner", this is one of the most popular bespoke features in a modern Rolls-Royce. It comprises of 1340 individually hand-woven fibre-optics in the interior roof. The customers can even specify a specific constellation, which will be verified by a local observatory.
Rolls-Royce Black Badge is going to be revealed at company's London showroom this July.
Source: Rolls-Royce