Rolls-Royce Dedicates Special Edition Ghost to Eternal Love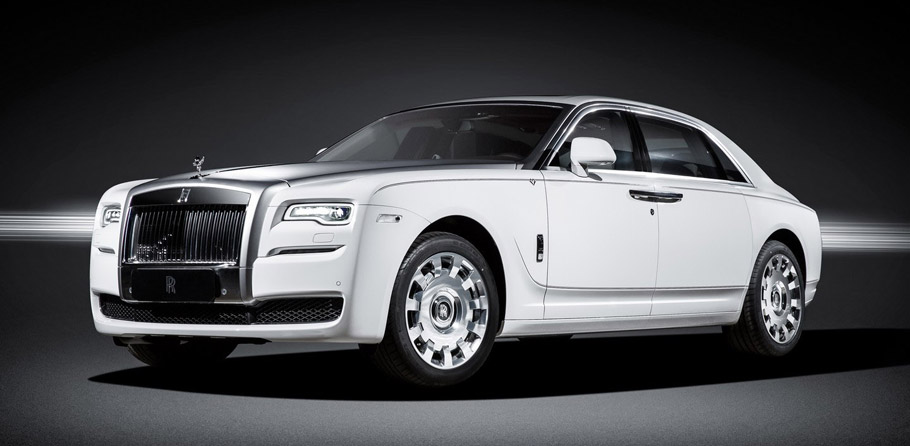 Called Eternal Love Edition, this Rolls-Royce Ghost comes to pay tribute to the white swan. The new and rather strange variant of the model was introduced to the Chinese market. And since it is Valentine's Day in less than a week, it was the perfect time to show something more romantic and creative… even is it is a Rolls-Royce Ghost.
Why it takes inspiration to the White Swan? The reason is that in China these birds are viewed as "love birds" due to their unending love. Could it be more romantic than that? Basically this is the main design theme of the exterior and interior, which you can view in HD in the gallery below.
SEE ALSO: Jade Pearl Rolls-Royce Phantom is One-Off and Truly Original
On the outside, this limited edition model carries English White and Silver Satin two-tone paint finish. There is also a coach-line that shows two swans making the form of a heart. The same symbolism is featured throughout the interior. The car rides on 20-inch silver alloys.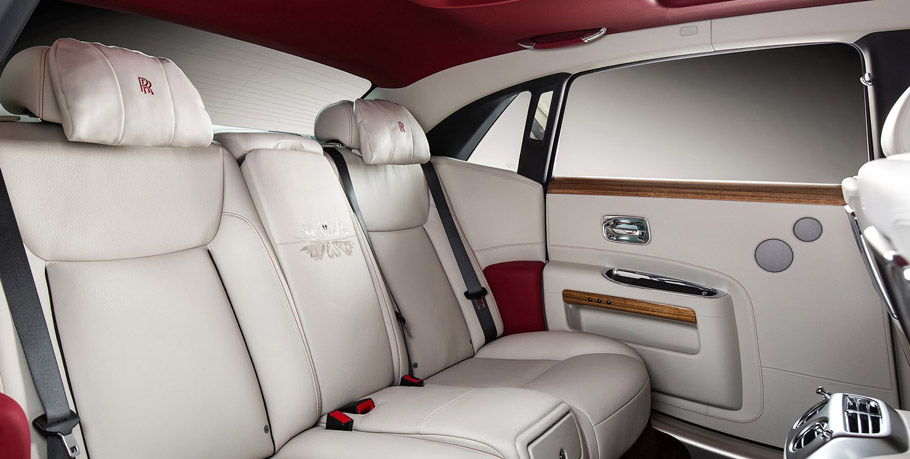 Speaking of the interior, this Ghost includes Seashell leather upholstery and the same motif of heart-shaped swans on the leather seatbacks. In addition, the headliner is finished in Hotspur Red. And since not so many speak fluently Chinese, here's a little hint: on the custom tread-plates is written "Love is Eternity". One of the pictures also shows that the interior includes a bespoke clock on the Tudor Oak wood panel.
Just like any other Ghost, this one is driven by the 6.6-liter V12 biturbo engine, which produces 563 horsepower (414 kW) and 780 Nm (575 pound-feet) of torque. The unit is mated to an eight-speed ZF automatic transmission.
Rolls-Royce Ghost Eternal Love Edition is limited to sixteen examples and will be distributed in China only.
Source: Rolls-Royce