Sbarro React EV Concept To Be Revealed At Geneva Motor Show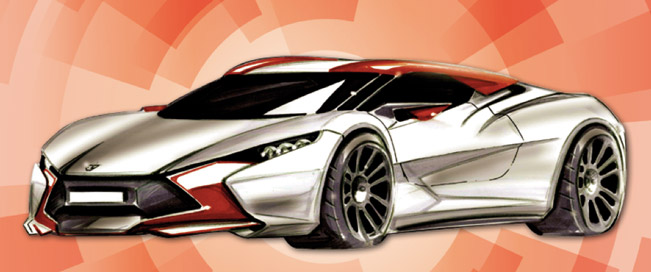 ESPERA Sbarro students introduced last year their first electric car called 'Intencity'. This happened at the Geneva Motor Show. Now, at the same Auto Show, the students are proud to present a new challenge: a hybrid car.
Exactly 30 Students were involved in the project which they have completed for 13 weeks. The concept is called REACT'E EV and won't stay only as a study, but instead will participate in the Monte Carlo New Energy Rally.
Some of the technical specifications of this model disclosed so far, state that the car will be equipped with one V6 unit which will generate 210 horsepower (155 kW) and two electrical motors - DC Brushless each producing 136 hp (100 kW) and with 750 Nm (554 lb-ft).
The power from the motors will be translated through a five gear manual transmission. In addition, the drivetrain for the combustion engine will be a rear wheel drive, while the batter of the electric motors will be LFP - 24 kWh and the motor controller - MicroAutobox dSPACE.
No pictures of the concept were released so far, so we are eagerly looking forward to Geneva when more details around the Sbarro React EV will be announced.
Source: Sbarro