Schwabenfolia Audi RS3 Gold Orange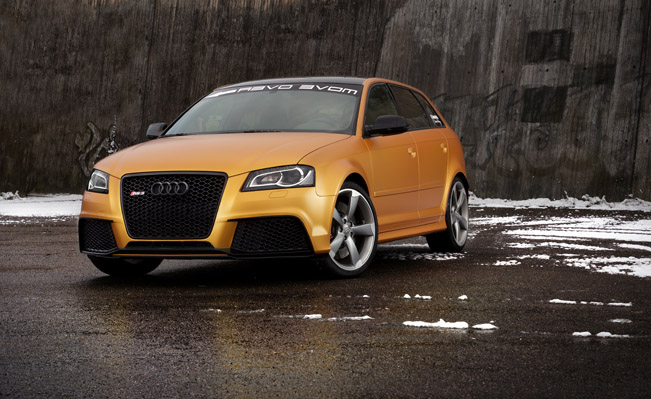 SchwabenFolia has announced a new tuned Audi RS3 Sportback, which is covered in a matter Gold-Orange Metallic foil. The hot hatchback looks really stunning, because of the aggressive stance and bright exterior finish.
The price of foiling the exterior in gold/orange is a €2,350, while the interior will cost another €1,450 for new bucket seats featuring the Nordschleife logo and driver's name.
There are some elements, which aren't foiled - side mirrors, glossy black roof, front lip, moldings, as well as the Audi rings in the grille.
The five-cylinder turbocharged 2.5 liter petrol is boosted to 425HP (313 kW) and 570Nm (420 lb-ft) of torque. The result is thanks to an ECU-remap, a new RAGE 2.5 exhaust system developed by F-Town Street with dual 80mm tailpipes. The price of the performance package is €5,450.
Source: Schwabenfolia