Skoda Introduces Furry Yeti Ice Special Edition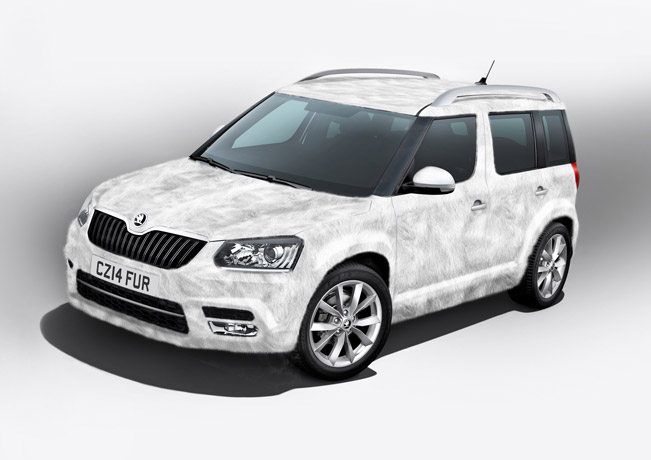 Skoda is celebrating the launch of its facelifted Yeti range with a very interesting special edition called Yeti Ice. If you wonder what is so spectacular about it, then you should look closer at the picture. Notice something not quite typical? Yes, it is covered with fur.
The model introduces a radical faux fur finish that has been developed by company's engineers working in the Himalayas. Yeti Ice's faux fur has several benefits when compared to the traditional paint finishes. The inventor of it is Dr Yu Ciddingme, who said that the fur is so thick that during test-drives in the Arctic Circle, the drivers didn't need to use the heater.
Of course, the vehicle is based on the Yeti and Yeti Outdoor, which were launched in January. And if you want to get this particular car, you should make an order and you will be given the opportunity to choose from a number of personalization options, including side-partings and fur extensions.
How about maintaining Yeti Ice's fur? Skoda says that this is very easy due to a standard specification that includes a lifetime supply of Skoda-branded shampoo and conditioner, a comb and brush kit to keep the well-groomed look.
Source: Skoda