Sportec SP550mc - mean and clean
With a performance of more than 550hp, the SP 550mc goes out hunting in the territory of its fellow super cars. Thanks to Sportec's sporty understatement, the 997 Turbo has become nothing less than a cheetah in a tailored suit – with significantly reduced CO2 emissions. In spite of the new CO2-reduced natural gas technology, the turbo performance could be considerably improved. Consequently, also the mean&clean version of the SP 550 delivers breathtaking performance and torque values.
The ingredients for this exclusive Swiss high-precision engine are, among other things, two special Sportec turbochargers as well as a Sportec sports exhaust system with sound baffle system and high-capacity catalysts. A special filter with an optimised flow rate takes care of the high-performance power plant's increased demand of intake air. Each component of the engine control unit has been individually reprogrammed on the Sportec 4-wheel test rig. The result of such delicate precision work on the 550hp Sportec model SP 550mc is a gigantic torque of 705Nm which is already available at 4,030 rpm. Thus equipped, the SP 550mc goes from 0 to 100 km/h in 3.7 seconds, and it only takes the SP550mc 11.0 seconds to catapult its passengers from zero to 200 km/h. Only at 331 km/h, natural driving resistances will put an end to this high-speed frenzy.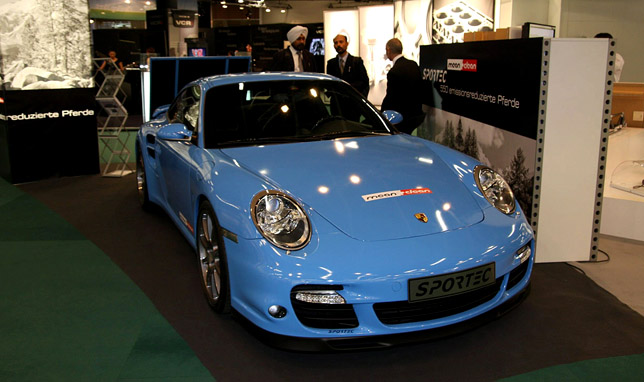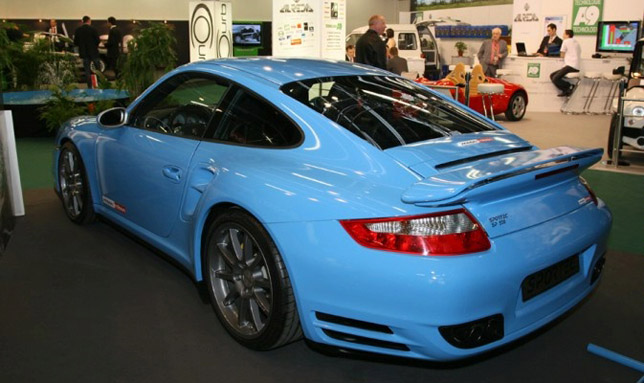 Optionally, the vehicle may be upgraded with following Sportec components: Aerodynamically optimised Sportec front spoiler, unobtrusive side skirts, corresponding 3-part rear apron and a larger GT-syle rear wing spoiler.
By the way, since even sports cars can no longer dodge contemporary concerns of responsibility, Sportec plans to offer mean&clean versions for several other models in the near future. The same fun with less CO2 – what more do you want?
Another important reason for the Sportec SP550mc's great environmental friendliness is its MICHELIN tyre equipment. The MICHELIN Pilot Sport PS2 offer a 19 % lower rolling resistance and, thus, guarantee a more effective fuel consumption as well as lower CO2 emissions into the environment. Moreover, they are the pick of the bunch with regard to dry braking tests. Therefore, the final customer does not have to make any compromises, but may combine low rolling resistance with excellent safety performances.