SR Auto Fisker Karma CEC C881 With More Aggressive On Road Presence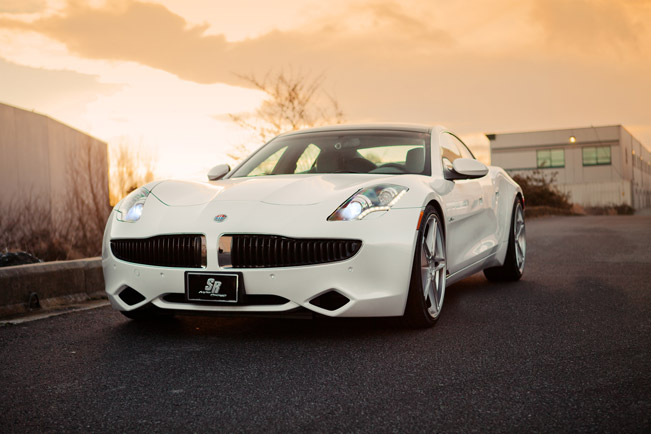 SR Auto Fisker Karma CEC C881 is ready for the showroom exuding its perfect stance and electrifying charm. Being a true four-door Fisker model, this one brings to reality the astonishing acceleration from 0 to 100 km/h in just 5.9 seconds.
Despite this great performance the model is able to achieve an impressive consumption of more than 100 miles per gallon and 83 g/km CO2 emissions. Now the bold electric saloon is being further enhanced and has a complete new set of modern "shoes".
The specialists at SR Auto have equipped this white Fisker Karma with a brand new set of wheels courtesy of CEC Wheels. They are named C881 and they fit perfectly the factory diameter of twenty-two inches and feature a Machined Silver finish.
In addition, their split five spoke design gives the model a sportier appeal and even more aggressive on road presence. In details, the car is fitted with CEC C881 in size 22×9 at the front and 22×10.5 at the rear.
Source: SR Auto