SsangYong SUT 1 concept
At the display of Geneva Motor Show 2011, SsangYong Motor has publicly premiered its latest addition, the SsangYong SUT 1 concept.
Representing a premium yet robust styled pick-up study, the SsangYong SUT 1 concept continues the brand's design know-how - dynamic look and coupe-like interior. It has roomy interior and sharp exterior lines, as well as cutting-edge lamp detail. Furthermore, SsangYong has also mounted the concept pick-up truck with wide variety of high-end extras, including sunroof, Bluetooth audio, rear-view camera, hinge spring type tailgate and a trip computer. Safety features such as ESP and dual airbags are also on-board.
In the terms of power, the SUT 1 concept packs a FR 2.0 Active Diesel engine, which completely covers the Euro 5 emissions standards, while delivering of 155 horsepower and 360 Nm of peak torque between 1,500-2,800 revolutions.
SsangYong SUT 1 pick-up truck is scheduled to hit the market in the second half of 2011.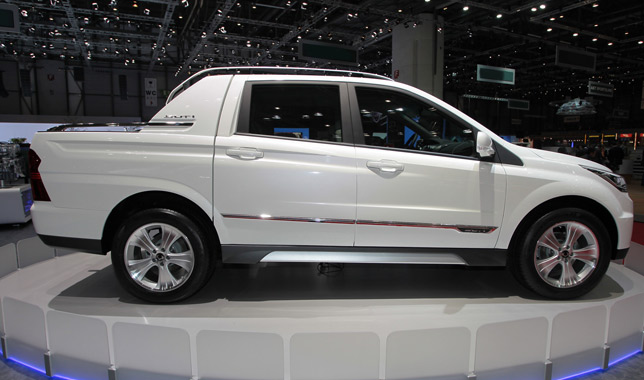 Source: SsangYong Motor