StudioTorino Introduces Moncenisio Porsche Cayman [VIDEO]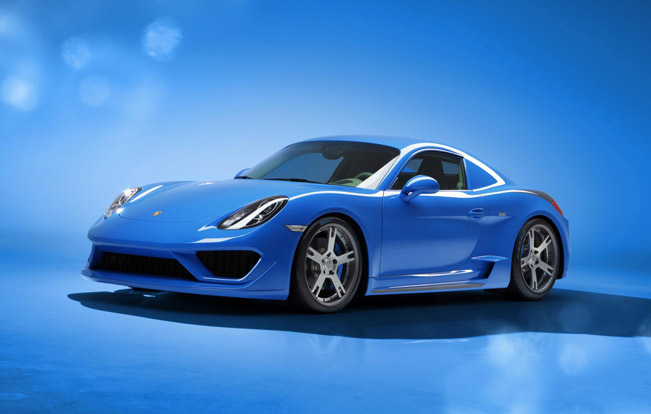 A new coachbuilt Porsche Cayman S Type 981 by the professionals at Studiotorino was presents recently at the National Automobile Museum of Turin. The concept vehicle was dubbed as Moncenisio and is to be available in a limited production run of 19 units.
The name of the car is inspired by Italian motor sports and specifically by the Susa-Moncenisio race, which was the first hill-climb competition in the world. The first race took place in July 1902 and was won by Vincenzo Lancia in a Fiat 24 hp.
This concept Porsche retains the standard for the model architecture, frame, mechanics, engine, emissions, safety and reliability characteristics. However, manual modeling and styling of the body, painting and interior trimming were utilized.
The prototype you can see on the pictures below is characterized by the code name S.F. 1/1. In fact, it pays homage to Francesco Stola, who is the father of Alfredo Stola - the founder of Studiotorino.
The styling of the Moncenisio was inspired by the iconic 1963 Porsche Type 904 and this one of the Studiotorino's 2006 RK Coupé. However, the car has more contemporary, clean and dynamic lines.
The blue exterior paint scheme is eye-catching and was specifically developed fir this project. The body color as well as the interior recalls the reflection of the sky upon the lake at the summit of the mountain pass.
Moncenisio Porsche Cayman has a starting price of 145,000 euros ($200,420 USD) added to the cost of the production vehicle.
Video Source: YouTube
Source: StudioTorino