Futuristic Subaru XV Concept with World Premiere in Geneva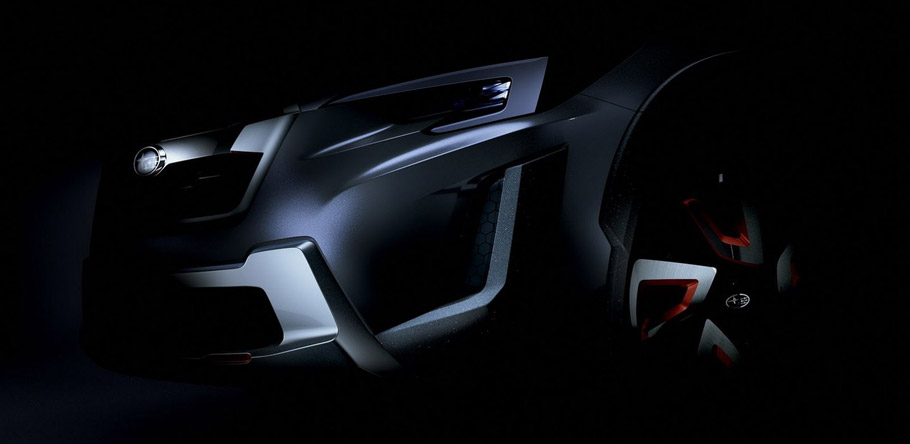 Subaru XV Concept is going to be premiered at the Geneva Motor Show in March. The news was just officially released by Japanese brand with a preview picture of the front of the new concept model. It is visible that it has a little to do with the production XV (the one featured in the news feed yesterday) and shows more futuristic take on the standard for the XV crossover design.
To make a promotion of the car, Subaru is also releasing a webspecial site, dedicated to the concept and everything happening at the Geneva Motor Show, which has been already opened and can be now visited. It features information regarding the Geneva Motor Show and allows everyone to watch "live" Subaru's press conference.
SEE ALSO: 2016 Subaru XV and a Fresh Fairytale of Stylish Facelift 
The XV Concept will probably serve as a basis to a future next generation XV. Although we don't see much from the design of the teaser image, we are quite happy to find the modern interpretation of the front. And hopefully, Subaru won't change a thing in the production variant.
In addition, Subaru confirmed that the XV will also ride on the same platform used for the Impreza. There is nothing said on the engine, but the concept is likely to be a hybrid or to exploit some new sort of updated engine in terms of efficiency and fumes. For example, a downsized engine is a possible variant.
If we are lucky, we will have more information about the new XV Concept days ahead of the Geneva International Motor Show. Speaking of which, its 86th annual edition opens for public on March 3rd and continues until 13th. The Subaru XV Concept will be unveiled at a press conference on March 1, which you can view online.
Source: Subaru