Suzuki revealed its concepts for the Tokyo Motor Show 2009
Suzuki is ready to introduce its latest concepts at the Tokyo Motor Show later this month. Among the future vehicles are a Swift with Plug-in Hybrid system and a SX4 Fuel Cell Vehicle (FCV).
The Suzuki Swift Plug-in Hybrid is designed to be driven primarily on electric power for small distances of around 20km every day. Furthermore the hybrid vehicle is equipped with a compact 660cc engine with generator, which charges the lithium-ion battery if capacity level drops. The Swift Plug-in Hybrid is easy rechargable by a domestic plug socket. The type of petrol engine used for the Hybrid is similar to that fitted to Suzuki's compact dimension and low tax 'Kei' cars in Japan.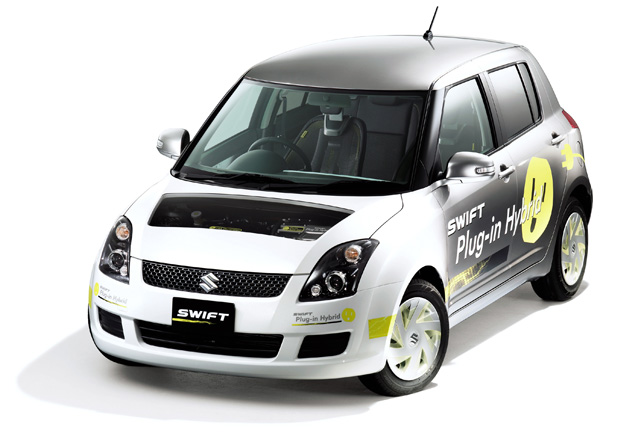 The Suzuki SX4 FCV (Fuel Cell Vehicle) combines the General Motors produced high performance fuel cell with a Suzuki developed high pressure hydrogen tank and a light and compact capacitor. The capacitor helps to promote driving performance by recovering energy during braking and using it to reduce fuel cell loading under acceleration. The FCV is currently under test on public roads in Japan.