Tauro V8 Spider - A Spanish Supercar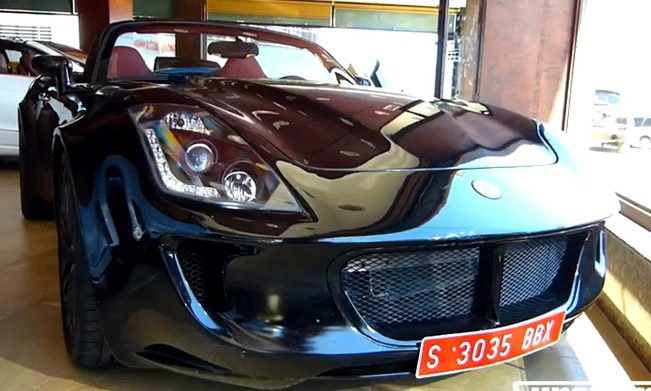 Here is an interesting video featuring the first Tauro V8 Spider – a Spanish super car. The production is limited to just 30 units.
As you may suggest, the Spanish super car is based on the Pontiac Solstice. The Tauro V8 Spider comes with an Alfa-Romeo 8C Competizione inspired body kit. There are also some elements from Ferrari California and Nissan 350Z. The interior is coming from GM and boasts Alcantara trim, leather-wrapped dashboard and an aluminum shift knob.
Tauro V8 Spider is powered by a 6.2 liter naturally aspirated V8 with 440HP (324 kW) and 586Nm (432 lb-ft). The engine is connected to a 6-speed manual. 0-100 km/h in 4.0 seconds and a top speed of 295 km/h (183 mph). There are also some performance packages boosting the engine up to 650HP (478 kW).
The starting price is €100,000.
Source: Superlennyo via Youtube