TC-Concepts presents Mercedes-Benz SL65
Mercedes-Benz SL65 AMG Black Series is one of the most exciting cars in the world. The car is coupe-cabriolet, which means that whenever you want, you can fold the top down and enjoy to the wind in your hair. Furthermore, the vehicle delivers 670hp from its twin-turbo V12 engine.
TC-Concepts tuning company makes SL65 AMG Black Series even more impressive. The car received complete bodykit consisting of a new grille, modified bumpers, and massive fender flares. Huge 20" ADV1 Deep Concave Series wheels complete the exterior look of the monster. Last, but not least the interior is heavily upgraded by TC-Concepts.
The massive 6.0-liter V12 twin-turbo engine in TC65 develops 700 PS, which is 30 PS more than the Black Series. According to the original specifications, SL65 AMG accelerates from stand still to 100 km/h in 3.8 seconds and has top speed of more than 200 mph ( 320 km/h).
Undoubtedly, Mercedes-Benz TC65 is amazing car, which can't remain unseen.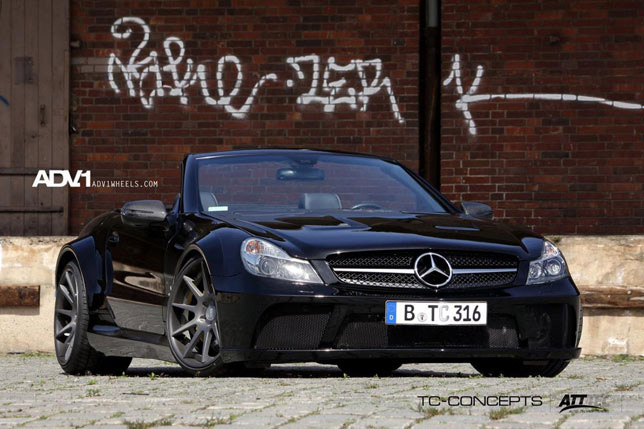 TC-Concepts Mercedes-Benz SL65