The New 2015 Suzuki Jimny is Finally Here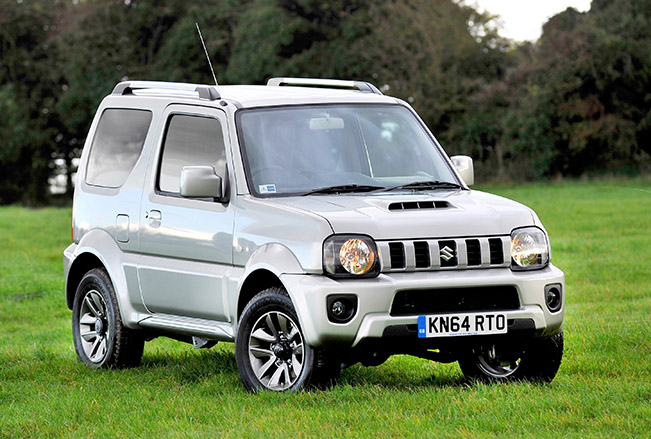 Look who we have back!
After quite some time in absence, the well-known Suzuki Jimny compact 4x4 model has returned and this time it brings a number of upgrades. With the exterior and interior changes, the quality feel of the compact SUV exceeds the standards of its iconic class.
For the new model year, Suzuki is enhancing not only the Jimny's off-road characteristics but its virtues as a car that can be driven in the city. As Andrew Moore, Suzuki Australia Automobile General Manager, comments; "The Jimny Sierra has always been an off-road icon - and now its retro styling and great value sees Sierra appealing to more younger buyers as a small hatch alternative."
The new Suzuki Jimny gets all-alloy 16 valve 1.3-litre engine that benefits from variable valve timing. It serves to ensure dynamic performance, and sufficient fuel economy with the manual transmission model returning an official 39.8mpg in combined cycle driving (38.7mpg for the automatic). Respectively, the CO2 outputs are 162 and 167g/km.
What is more, the SUV comes with Steel Silver and Khaki Green which have been added to the variety of metallic color ranges including five different nuances. They are available for the higher specification SZ4 version with one solid and three metallic paints which are also available for SZ3.
Another alteration comes with the new leather trim steering wheel as well as the included ESC (Electronic Stability Control) as standard. Along with the EU regulations SZ3 and SZ4 SUVs are now equipped with a new design instrument cluster that is comprised of a Tyre Pressure Monitoring System (TPMS) for additional safety as well as a Gear Shift Indicator (GSI) which helps the driver keep fuel consumption to a minimum. Finally, the 2015 Suzuki also has a new synthetic seat fabric that has been applied to the SZ3 while SZ4 has new design 15-inch alloy wheels finished in dark Silver.
Source: Suzuki