The Sportiest Cars of 2013 - Three BMWs in the Lead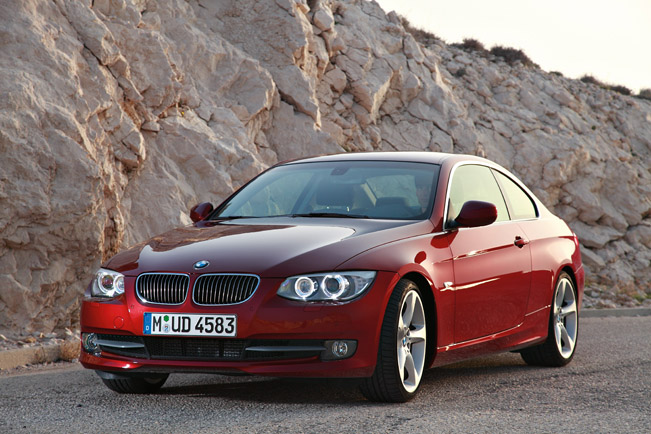 Three BMW models lead in three different classes for "The sportiest cars of 2013". The manufacturer shows once again its preference for pure driving pleasure.
In the diesel category, the BMW M550d xDrive was voted into first place again, continuing the trend it set the previous year. Two more first-in-class awards were won by the BMW F30 335i Sedan and the BMW E92 335i LCI Coupe.
The "Sport Auto" Awards 2013 was presented on 12th June 2013 at the Kunstmuseum Stuttgart.
As a reminder, the BMW M550d xDrive is powered by N57D30 with three turbocharges, high pressure piezo injectors and a lot of aluminum elements. The result is 381HP (280 kW) and 740Nm (546 lb-ft) of torque. 0-100 km/h in 4.7 seconds and a Vmax of 250 km/h (155 mph). The fuel economy is 6.3 l/100km with 165 g/km of CO2. The power is put on the road through a ZF 8-speed automatic gearbox and the world's most intelligent AWD system.
The E92 335i LCI and F30 335i share the same old 3.0 liter in-line six-cylinder twin-turbocharged petrol developing 300HP (224 kW) and 407Nm (300 lb-ft) of torque. The engine is mated to the new ZF 8-speed automatic transmission, which sends all that power to the rear wheels, where electronically controlled differential takes care about the traction in every road conditions.
The curb weight of the car is 1627 kg (3586 lbs), which is not so much, so the performance is staggering. 0-60 mph (97 km/h) in 4.7 seconds. The 335i covers ¼ mile in 13.3 seconds with terminal speed of 167 km/h.
So when we mention "sport" in the world of cars, the first thing we have in mind is BMW!
Source: BMW