Top 3 Most Expensive Celebrity Cars
The first place goes to Jay-Z's Maybach Exelero with the cost of the $8 000 000. Beyonce's husband obviously can provide such ride for him, his DIVA and their upcoming baby. You can even see this "look-like-a-batmobile" vehicle in his video for the song "Lost One". The optimum speed of this unbelievably expensive car goes up to the number of 351.45 km/h (218.38 mph). Moreover it's acceleration from 0 to 100 km/h is achievable only in 4.4 seconds. And all this the superstar gets despite the weight of the vehicle, which is the whole 2.66 tones! Maybah Exelero is a high-performance German luxury sports car that was originally made as a one-off for Fulda Tires back in 2005. However nowadays Maybach decided to manufacture them for the general public. I guess only the rich ones can afford them!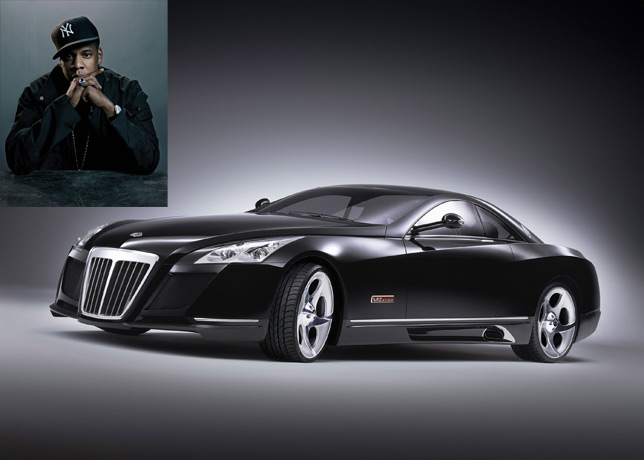 The second place deservedly goes to the Rapper Birdman with his purchase of Bugatti Veyron for the $2 000 000. And although you might think the sum is far less than Jay-Z's, this car is absolutely worth the price! This European car is one of the most expensive ones in the world, but also is the fastest street legal car in the world! This mid-engine grand touring car has a top speed of 408.00 km/h . In comparison to it, the Super Sport version is much faster with a top speed of 431 km/h (268 mph). The fact you might not know is that it was originally based on the Bentley Hunaudieres concept, and designed and developed by Volkswagen Group. More details about the vehicle is that it features an 8.0 litre quad-turbocharged W16 cylinder engine, which is the equivalent of the two narrow-angle V8 engines.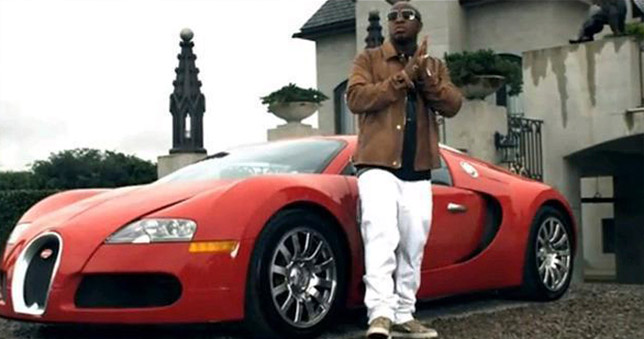 Not surprisingly probably for anyone, the third place goes again to .... Bugatti Veyron. This time on the driver's seat is Simon Cowell - the Super Super-Producer, best known for American Idol and X-Factor. Of course, given these facts, we can imagine that the sum of the $1 700 000 wasn't a heartbreak for Simon. What we haven't said about the car already is its acceleration, which for only 2.5 seconds goes from 0 to 100 km/h. And not to forget the maximum speed of 431 km/h (268 mph) which makes the car the one of the fastest car in the world (sorry Jay-Z!). And obviously Simon Cowell has a very good taste for cars and likes to collect them, because in his "backyard" you can also see Ferrari, Rolls Royce Phantom, and 100EX Cabriolet.