Top 5 tips for selling a used car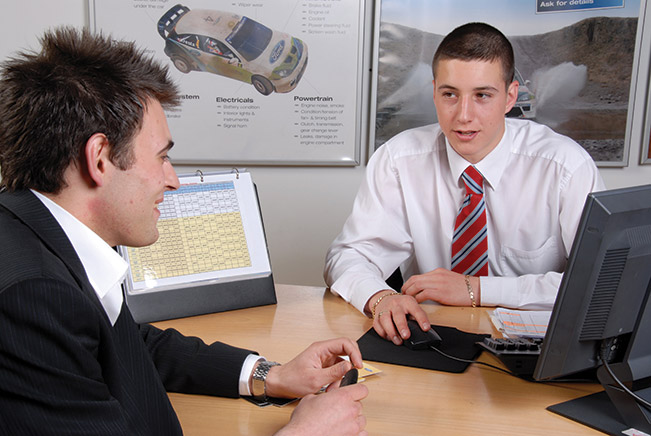 New car sales in the United Kingdom rose dramatically over the past 12 months. Increasing confidence in the growth of the economy urged consumers to part exchange their deteriorating bangers for dazzling new models. All manufacturers combined reported figures of 2.26 million units for 2013 in the UK, making a dramatic return to pre-recession levels.
Britain's biggest selling car manufacturer, Ford, announced sales of 310,856 in the previous year. With two models in their line up securing the best-selling (Ford Fiesta) and runner up (Ford Focus) spots in the Top 20 Popular New Motors of 2013, it comes as little surprise.
Renault Group UK's Managing Director, Ken Ramirez, predicts a 10% increase in sales on the 2013 figures. Considering Renault Group UK brought the brand new Clio, Captur and the Dacia brand to the UK in this time, an allure of massive confidence certainly reassures the market.
Obviously, with growing consumer confidence comes the necessity to rid of the old prior to bringing in the new. A report from British Car Auctions in late 2013 suggested that the average age of cars in the British Isles is now 7.59 years - a 30 year peak. Falling rates of unemployment and growing consumer confidence certainly encourages movement in the used and new car markets.
So with signs of the car markets experiencing growth spurts, how can the average perspective buyer receive the best price privately selling an obsolete model when purchasing a newer motor?
5 - Condition is key.
Whilst many used cars with an average age of 7.59 years would bare battle scars, valiantly earned from strenuous lives in supermarket car parks, buyers would be more easily persuaded if the jewel in their new crown shines. Of course consumers want their new purchase to do what it says on the tin, but most would like the tin to dazzle.
Minor scratches and paint blemishes can be cured with touch-up pens, purchased from local motoring suppliers. Cosmetic dents and body panel rust can equally be cured in many different manners, one of which can be replacing the part entirely. Visit your local breakers yard or scan the vehicle specific owners' club forums for bargain used parts.
A valet definitely does wonders for the appeal of a used car, recapturing that showroom fresh glory from years past. A simple car wash will certainly not hide grimy wheel arches or long-forgotten pennies beneath driver's seats, requiring a more thorough approach. Be sure to vacuum the interior, polish the dashboard, wax and polish the bodywork, degrease alloys wheels, touch-up any faded black plastic trim and use plenty of glass cleaner on windows and lights.
4 - Basic Maintenance.
An apple a day keeps the doctor away, and the same goes for motoring. Regular maintenance is key to a car's reliability and performance. Prior to advertisement, be sure that all bulbs work, no fuses have blown, tyres are correctly inflated, oil is fresh and washer fluid is filled to the brim. A simple tail light failure would imply connotations of negligence throughout its life, which will possibly urge some to barter or walk away entirely.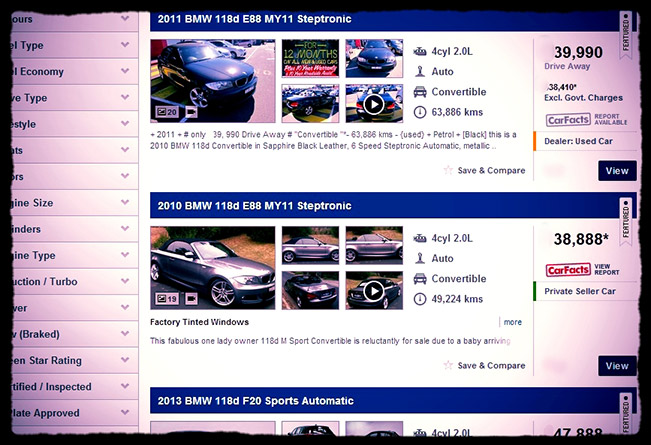 3 - Research Well and Know Your Car.
A top turn off for buyers is when sellers fail to provide satisfactory answers to basic queries. Be aware of relevant jargon, specifications lists, the car's history and required documentation. Realistic prices can also be sourced via online classifieds.
2 - Paint the Perfect Picture.
Photography is a key decision maker when browsing online via the classifieds. Potential customers are seriously unlikely to reply to a basic ad with poor or non-existent imagery. Upon viewing overly optimistic adverts with poorly lit images, mounted sideways, many draw the conclusions that a half-hearted advert warrants an equally half-hearted deal.
Instagram style images are unnecessary for the job, however basic photo-editing can do wonders for your listing. Shoot with fairly neutral backgrounds with well-aimed lighting, and use settings which aim to create sharp images. Upon mastering the settings, get many pictures. Include any negative aspects, as an honest ad is more likely to reach a fair conclusion.
1 - Target the Right Market.
Advertising a Porsche at a Post Office makes little sense. So be sure to target the right people wisely. Browse many carsales classifieds networks to find yourself the ideal online marketing sites. Serious sellers can also opt to revisit owners' clubs, using strategic links. For example, someone looking to shift a MK5 Volkswagen Golf need not only apply to Golf forums, but to anything related to the VAG stable.
Using this basic guide, motorists selling their aging motors can achieve the fairest prices, should their dealer's part exchange deals disappoint.