Toyota Concepts at the 42nd Tokyo Motor Show
Toyota will exhibit several concept cars at the 2011 Tokyo Motor Show. The three concepts feature a lot of interesting technologies and are divided by the time they will appear - one near future, one mid term and one way out there.
The FT-EV III , which is short from Future Toyota – Electric Vehicle III is based on Toyota iQ. This is a small four-seater electric vehicle concept suitable for short-distance trips. FT-EV III comes with a lithium-ion battery and can go up to 65 miles on a single charge.
The seconds Concept is FCV-R meaning Fuel Cell Vehicle – Reality & Revolution, which is 4700mm long, practical, family sized vehicle powered by hydrogen. This concept model represents the next step towards the commercial launch of a Toyota fuel cell vehicle by 2015. The fuel-cell unit is located beneath the specially designed bodyshell and the vehicle can accommodate up to four passengers. It also boasts impressive luggage space. The fuel cell stack, with a 70 MPa high-pressure hydrogen tank, has been improved to provide a cruising distance of approximately 430 miles.
Lastly, The Toyota Fun-Vii - Fun-Vehicle interactive internet is a herald of future where people, cars and society are linked.
The 42nd Tokyo Motor Show will take place at Tokyo Big Sight from Saturday 3 December to Sunday 11 December 2011.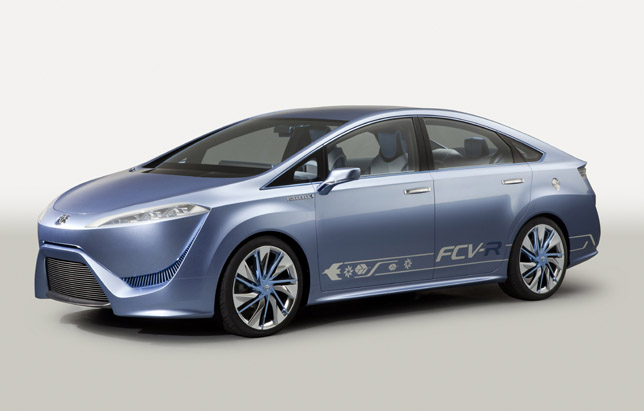 Source: Toyota