2012 Toyota 86 GTS with new aerokit
2012 Toyota 86 GTS now will be equipped with new comprehensive aero package, which will reduce the aerodynamic drag and increase the downforce for superior handling stability. At the same time this package is destined to maintain vehicle's wind-cheating 0.27 drag coefficient.
In details, the aero kit of the Toyota comprises of a new front bumper skirt, side skirts, rear bumper skirt and large rear spoiler. It can be ordered optionally to the high-grade 86 GTS model, both with manual and automatic transmission.
What the front bumper skirt does basically is that it has vertical fins to control air entering the front grille. It also includes dual canards at 12-degree angles which optimize the handling stability.
The side skirt design includes a rounded leading edge to assist airflow evacuation from the front wheel housing.
Next, the rear bumper skirt's profile is projected horizontally. This makes it able to manage the air turbulence from the front and fin and assist in evacuating under-body airflow.
At last, the large rear spoiler of the 86 GTS, which is painted in gloss black, includes horizontal 'winglets' on the uprights. They help create downforce and additionally optimize the handling stability.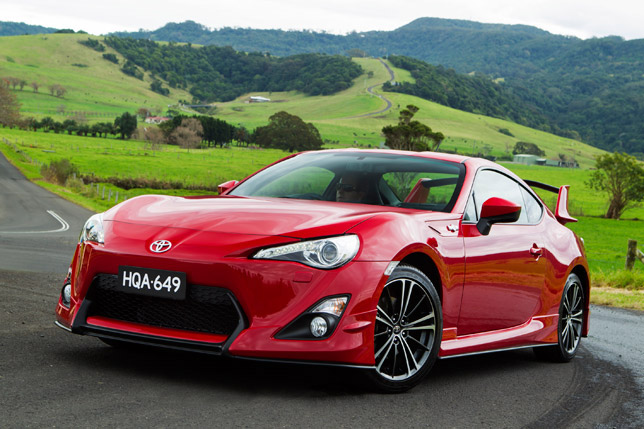 Source: Toyota