Unplugged Performance Tesla Model S - Styling Upgrades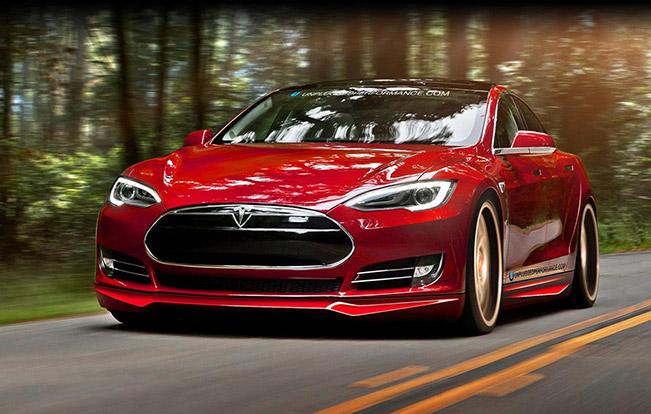 Unplugged Performance is a tuning company based in California, US. They have introduced a new styling program for the Tesla Model S.
The exterior  comes with a front lip spoiler - $995, aerodynamic side skirts - $1,450, a rear diffuser - $1,550 and a trunk-mounted spoiler - $895. Last, but not least is the new front fascia and Unplugged Performance said that they are working on performance and suspension upgrades as well.
"As an owner of a Tesla Model S P85+ I can tell you that the car is already an exceptional and unique driving experience. However being also an active member of the supercar community I can say from experience that every car including even the greatest supercars have the ability to become better still when upgraded with the right selection of parts. It has been proven again and again that regardless of how great a car is from the factory, it is truly only a starting point to extract the vehicle's true potential. Brands like Mercedes' AMG exist to bring an increased level of excitement to the ownership experience and Unplugged Performance's goal is to push the potential of the Tesla Model S further than anyone has imagined. Unplugged is creating a future for our fellow Tesla owners that want to get the most out of their Tesla experience by upgrading their cars. Whether it is new heights of performance, styling or driving satisfaction Unplugged Performance will be developing upgrades that are worthy and well-designed improvements for such a revolutionary car.", commented the President of Unplugged's parent company Bulletproof Automotive, Ben Schaffer.
Source: Unplugged Performance