The Limited Vauxhall ADAM For iPhone Users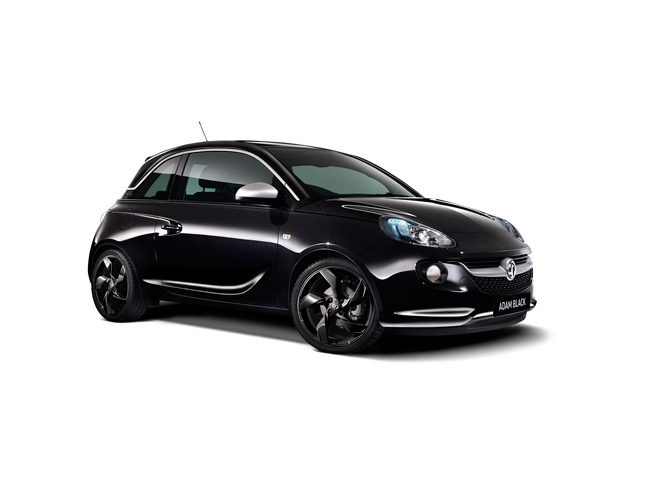 Android users, look away. Vauxhall are releasing a limited edition model of the ADAM city car range that draws inspiration from the iPhone. There will be a total of 250 vehicles sold as two sub-editions: ADAM White and ADAM Black. The latter comes with a...sigh... "I'll be Black" paint job. We don't know how to feel about that witticism.
Whatever, let's get down (sorry) to business. Both of the cars are stuck with this one engine: a 1.4-liter plant. Mind you, it's not a bad one. It has 10 valves with variable timing and thus a spirited output of 87 PS. The sprint from 0 to 62 mph takes 12.5 seconds which is not bad for a car that returns 51.4 mpg and emits just 130 g/km of CO2 into the atmosphere.
On the outside, complementing the main color theme, is the brushed aluminum feel found on the mirror caps and the grille. Other stand-out features include the tinted rear windows and the twister-like 18-inch wheel.
Inside the Ocio Black/White Morrocana interior (Black or White depending on which edition you go for) is where Apple comes into play. Yes, the ADAM is equipped with the company's native Intellink infotainment system, but it also has Siri Eyes Free voice control. Anyone using an iOS6 iPhone can comfortably and safely activate the Siri function via the steering wheel controls and operate it with voice commands. Just don't get too carried away. The last time we saw someone trying to form a relationship with an operating system, we left the cinema with a broken heart. And this one has wheels now.
Source: Vauxhall