2012 Vauxhall Insignia VXR SuperSport Realizes Performance Potential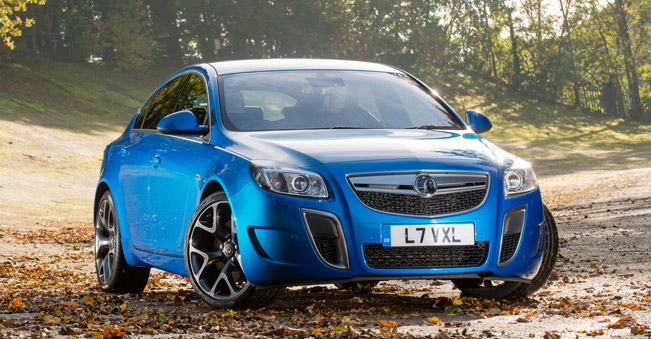 2012 Vauxhall Insignia VXR SuperSport is the high-performance replacement for the 325 hp (240 kW) Insignia VXR model. The new car generates more power and achieves great top speed. It does not include a speed-limiter which means that it car realize its true performance potential.
Some details however, are differentiating the SuperSport model from the VXR. The visual identifiers like blue 'Brembo' lettering on its front brake callipers and additional increments on its speedometer offer subtle hints about the car's giant-slaying intent.
The new performance potential of the Insignia, combined with adaptive's all-wheel-drive chassis deliver perfect driving enjoyment and haven't been put to better utilization. In addition, this Vauxhall is fitted with HiPerStrut front suspension, which maintains negative camber, thus enhancing grip levels in wet and dry conditions.
This of course makes the SuperSport's handling safe and rewarding for all enthusiast drivers. Next, Vauxhall's adaptive damping system, named FlexRide comes here as a standard, and comes with a VXR setting for enhanced controllability at higher speeds.
More importantly is to mention where this car draws its power from. Well, the engine under the hood is the 2.8-litre V6 Turbo ECOTEC one, with a micro-alloy forged steel crank, classic 60-degree cylinder angle and die-cast alloy sump. In fact, these are the main features, one can find on many race engines.
This powerful unit produces up to 325 hp (240 kW) and uses a single, twin-scroll turbocharger and variable valve control for quick throttle response. Acceleration time from 0 to 100 km/h is achieved in just 5.6 seconds.
Source: Vauxhall