Vilner Teases The Resurgence Of Alfa Romeo Zagato Roadster [VIDEO]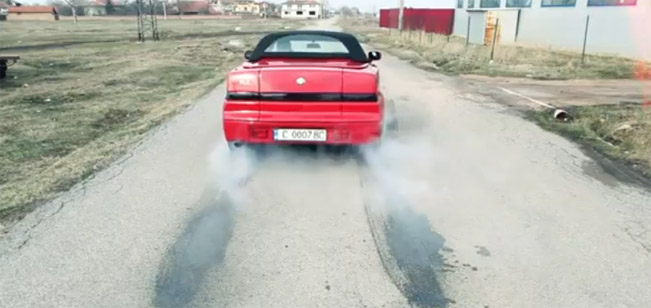 It's definitely becoming hotter but not because the winter time slowly passes away, but because the Bulgarian luxurious tuning specialists from Vilner have just released their latest teaser footage. And with it we aren't to see an "ordinary" car that has just come out of the factory, but instead - a very classy collectible.
We are speaking here about the extraordinary Alfa Romeo Zagato Roadster. The two-seater convertible was produced from 1992 until December 1994. More interesting however is the fact that only 350 units were planned for production, but eventually only 284 cars were made.
This makes the RZ the lowest production Alfa Romeo in automotive history. Now, the owner of this unique car is seeking help at Vilner's studio. Despite that details weren't revealed so far, it is rumored that the vehicle has received full treatment.
Still, ahead of its official reveal which we are expecting next week, we can enjoy this exclusive video:
Video Source: YouTube