Volkswagen's HUGE Fail! "Power of German engineering"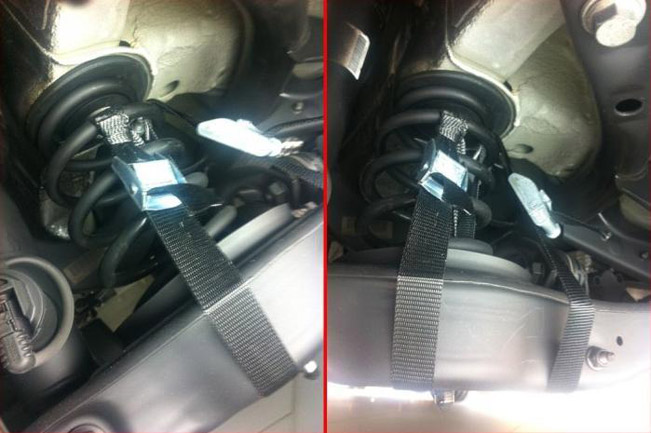 Here is an easy way to embarrass yourself (your company) in front of a lot of people. Just take a Golf GTI Concept, make its suspension lower by using straps pulling the springs down and then show this car at huge Auto Show. This formula is perfect for only one thing – HUGE failure.
We can't even think how this happened. Probably, VAG don't have enough resources for creating lowering springs for their showcase vehicles or the engineer responsible for the suspension of this car was under the influence of something…
Of course, this is not fatal, because obviously the car won't run in series production with straps on the springs. Still, it is quite fun and embarrassing, when a company gets caught faking it.
Still, this is "nothing" compared to Lincoln MKZ concept at the North American International Auto Show, which started smoking in front of everybody.
Source: Vau-max