Volvo Concept Universe
Volvo Car Corporation has took-off the wraps on its "masterpiece of Scandinavian Design" - Volvo Concept Universe at the display of Auto Shanghai 2011.
Representing a large, luxurious study sedan, the brand-new Volvo Concept Universe is styled using the automaker's new human-centric styling language inspired by the classic Volvo models.
Aimed at offering customers exactly what they expect from a modern luxury car, the newly developed Concept Universe ride has coupe-like roofline and contemporary, solid rear end design.
Peter Horbury, Vice President Design at Volvo Car Corporation, shared: "Just like fine luxury goods, this design feels handcrafted and durable enough to stand the test of time. We will compete with the best with our special kind of Scandinavian Design. It is unmatched in performance and technology, but without superficiality or complication."
For the interior styling of the future luxury model, Volvo has picked user-focused and refreshingly uncomplicated design, which is more driver-orientated in the front and comfortably relaxed in the rear.
Stefan Jacoby, President and CEO of Volvo Car Corporation, stated: "Our aim is to be the brand that best understands what buyers of modern luxury cars want. We are eager to hear what the most demanding Chinese customers think of this luxurious concept. Later, we will show the design in Europe and the United States in order to bring it into the global context that we are aiming for with all our car models."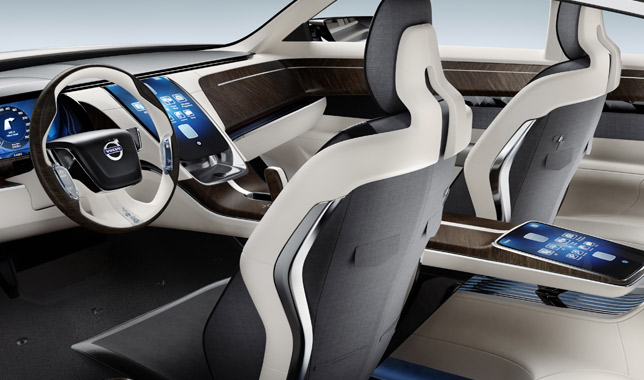 Source: Volvo