VW team showcases Atlas Tanoak Concept at the New York Show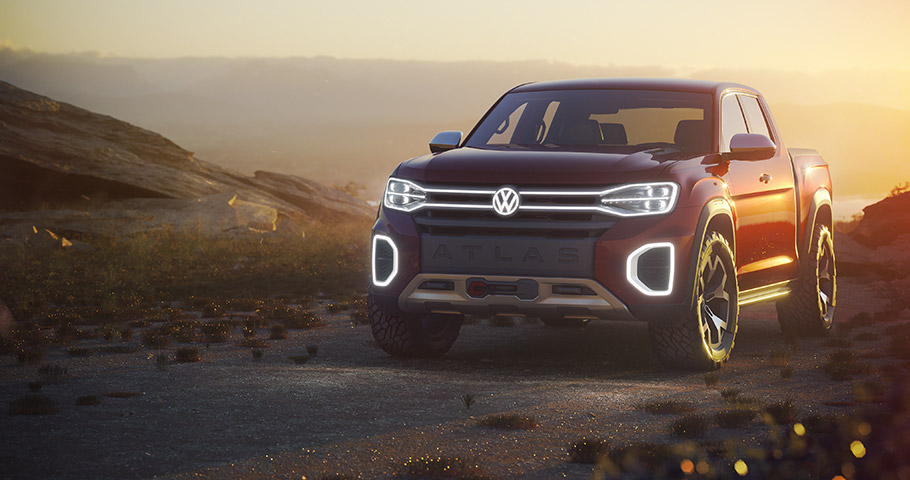 Volkswagen Atlas Tanoak Concept was just revealed at the New York International Auto Show and showcases VW's pickup, based on the MQB architecture. Geared with a massive power unit and offering tons of utility and technological features, the Tanoak surely has caught the eye of show's audience.
Named after species of tree that grows in Pacific Coast in US, Atlas Concept is one large vehicle: 214.1 inches long and 79.9 inches wide and 72.6 inches tall, this is one of the largest Atlas pickups released – it is even longer than the seven-sea model.
The Tanoak concept is 214.1 inches long, some 15.8 inches longer than the Atlas, which makes it a large midsize pickup by U.S. standards. The concept vehicle is 79.9 inches wide and 72.6 inches tall, with a wheelbase of 128.3 inches, 11 inches longer than the Atlas seven-seater.
Exterior design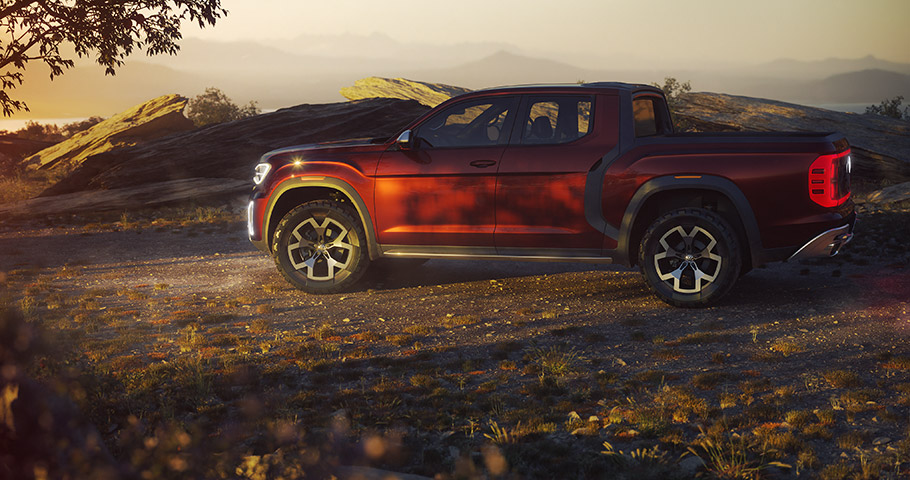 Apparently based on previous SUVs in the lineup, Tanoak resembles much of his predecessors in terms of styling and appearance. However, there are some feature that make it stand out from all previous Atlas machines. For example, the front face is a bit more rugged and showcases revised headlights and new kind of bumper. Additional changes include raised engine hood, rugged underbody protection and new carabiner.
Interior styling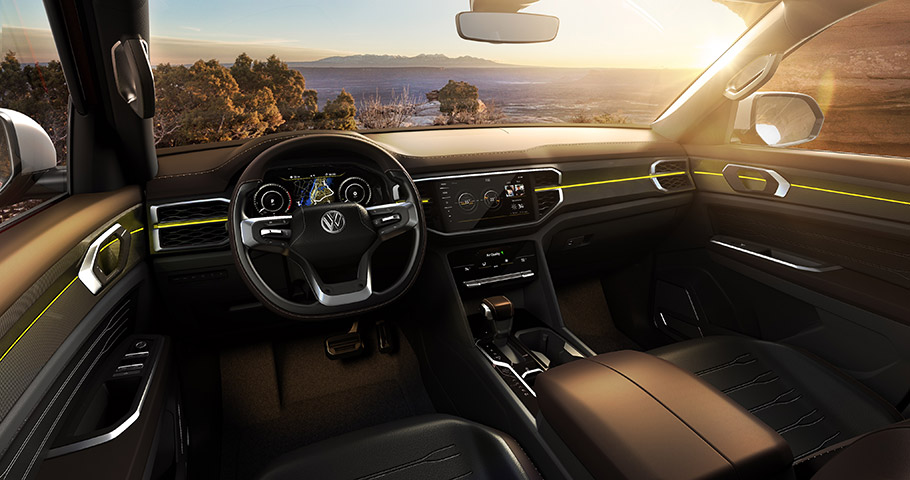 The cabin is spacious. And definitely adopts that sporty spirit. However, it is not uncomfortable or way too "Spartan-ish". Instruments, central console and the multifunctional steering wheel are revised and do not have much in common with older Tanoak models. Most of the functions are now controlled digitally and thanks to the large touchscreen multimedia device everything is executed easily and without any complex actions or demanding combination of buttons and switches.
SEE ALSO: Jaguar F-PACE SVR showcases refinement and agility. It is worth the check out!
Drivetrain system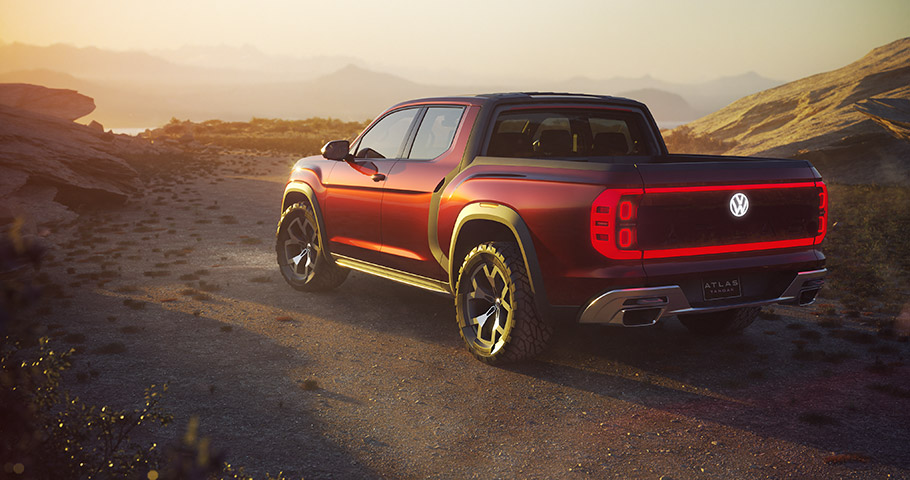 Atlas Tanoak Concept features Volkswagen's trustworthy 3.6-liter V6 power unit, capable of producing 276 horsepower and 266lb-ft of torque. This engine is mated to an eight-speed automatic gearbox and benefits from the 4MOTION AWD system with Active Control. In fact, this very same AWD system features selectable on- and off-road modes that can enhance stability and control over dry, wet, slick and unpaved surfaces.
Source: Volkswagen 
'