VW Announces Latest Special Edition New Beetle Convertible - "Blush"
Volkswagen of America, Inc. has long been known for offering special edition models with unique characteristics that create excitement in showrooms and individuality among owners. Volkswagen's latest special edition, the New Beetle convertible "Blush", builds on the already great features of the standard version with added elements and design cues that are exclusive to this limited edition.
The special edition 2009 New Beetle convertible "Blush" features an exclusive exterior and interior color not offered on the standard version. An elegant metallic White Gold paint on the exterior nicely compliments the rich red leather interior, and red convertible top that gives this limited edition its namesake. The "Blush" edition is the only current New Beetle convertible available with genuine leather seating surfaces. Other unique features include a red boot for when the convertible top is down, and unique17-inch alloy wheels.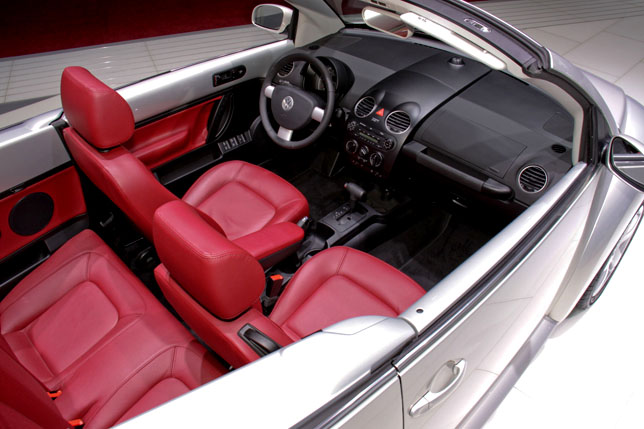 Like the New Beetle and New Beetle convertible the "Blush" edition features a 2.5L engine that produces 150 horsepower, and 170 lbs.ft. of torque. The "Blush" edition comes with a six-speed automatic transmission, and like all 2009 Volkswagen's Electronic Stabilization Program comes standard.  The New Beetle convertible "Blush" edition is value priced at $26,990 and only a limited number will be produced.