Wald International unveiled Toyota 86 ZN6 Sports Line
Wald International has presented their tuning version for one of the most eagerly awaited cars this year – 2012 Toyota 86. The Toyota 86 is the same car as the GT 86 in Europe, Australia and other regions/countries around the world and the Scion FR-S for USA.
Wald has installed a complete aerodynamics package including modified front spoiler, a pair of side skirts and a new rear bumper. There are also front fender vents and a set of enormous wheels fitted with low-profile performance tires.
At the rear, there is a boot lid spoiler and a new rear apron with an integral diffuser and a quad-pipe exhaust system.
The ride is lowered by a new sport suspension, which completes the aggressive stance.
Nothing is mentioned about improving the front-mounted 2.0 liter boxer engine delivering all power to the rear wheels.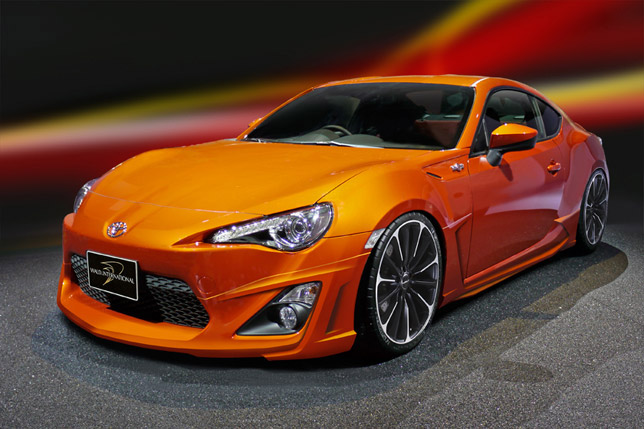 Source: Wald International