Walter Rohrl driving the 918 Spyder at the Nurburgring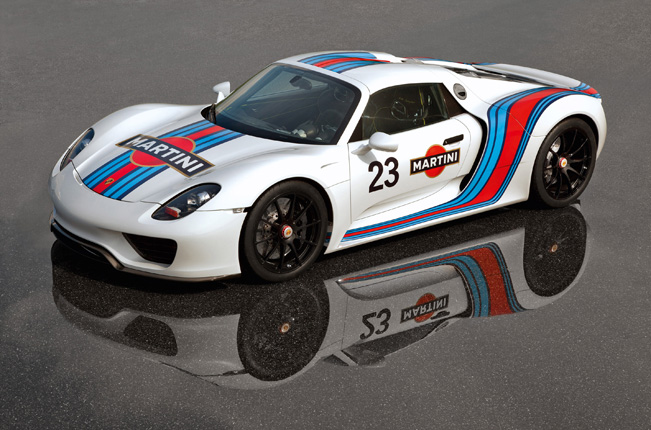 Porsche has released another interesting video clip of the 918 Spyder, which has lapped the Nurburgring in just 7 minutes and 14 seconds. This time behind the steering wheel is the world famous Walter Rohrl, who was driving in Group B (World Rally Championship) during the 1980's, which was the most dangerous competition in the world. You can also see him climbing Pikes Peak with highly tuned Peugeot 405 Coupe.
Back to 918 Spyder – the car is powered by a 4.6 liter V8 engine and two electric motors. The combined power 770HP (566 kW). 0-100 km/h in 3.0 seconds and a top speed of 325 km/h (202 mph).
The car is fitted with street-legal tires and had the optional Weissach Package which will be offered for the production model.
Röhrl commented that the 918 Spyder is easier to take to the limit in comparison to the astonishing Carrera GT.
Source: Porsche