WTCC 2011 Chevrolet Cruze 1.6 turbo
Chevrolet had an awesome racing year and now it is time for 2011 WTCC Cruze to be taken on another season after its victorious run. The brand won both the Drivers' and Manufacturers' cups in the 2010 WTCC with the Cruze.
For this season, Chevrolet has unveiled the 2011 spec version, which meets FIA's regulations.
The most important is the switching from naturally aspirated 2.0 liter engines to turbocharged 1.6 liter units.
So, the 2011 WTCC Chevrolet Cruze now comes with a 1.6 liter turbocharged petrol with 310PS (228 kW) and 335Nm (247 lb-ft) of torque. The car is completely redesigned to put in order the new cooling and ancillary engine systems, front suspension, brakes, aerodynamics and weight distribution.
The driver lineup includes world champion Yvan Muller and Rob Huff.
The 2011 WTCC Chevrolet Cruze will make its debut next weekend in Brazil at the Curitiba race.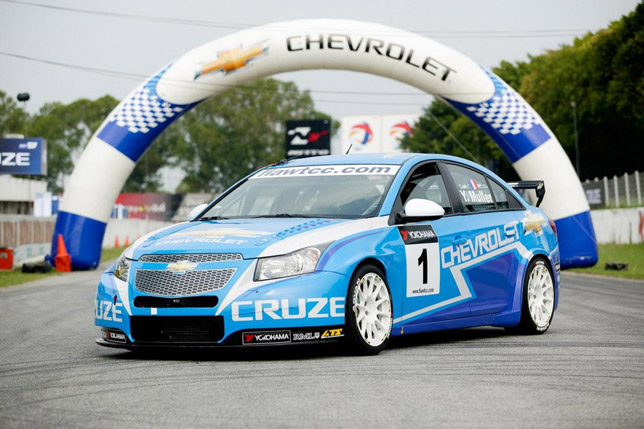 Source: Chevrolet Europe