HOT: Nissan Releases GT-R 45th Anniversary Limited Edition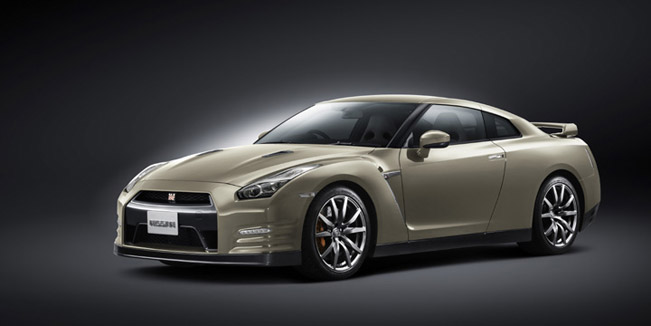 This is HOT news! Nissan has announced the release of a limited edition GTR 45th Anniversary model.  There will be only 45 units produced and sadly – they will be distributed only in Japan. This special GT-R will go on sale in early February throughout the country, when also will happen the release of the 2015 model year GT-R. Nissan GT-R was introduced to the world in 2007. Since then, the car has been dubbed as one of world's foremost high performance super sports cars. Now, the GT-R's legacy continues as the ultimate Grand Tourer - Racer (GT-R) gets a 45th anniversary limited edition.
Of course, it will offer the emblematic comfortable ride and refinement; exclusive finish and exceptional performance. This "multi performance" character of the car allows the driver to enjoy the full depths of the GT-R's capabilities.
The limited edition is based on the GT-R from the 2015 model year. The ride quality has been specially tuned to exhibit better refined feel than its predecessors. As mentioned, 45th Anniversary will come with a special paint color called "Silica Brass". This is the same shade of the Skyline GT-R M-Spec which was announced the "a GT-R that satisfies the mature driver" when it was released in 2001.
The limited GT-R will be only offered with the Premium Edition trim level, which features an exclusive emblem on the lower part of the interior center cluster and an exclusive model plate number in the engine compartment.
Source: Nissan
Leave a comment