1976 Porsche 930 Turbo Carrera Seeks its New Owner!

1976 Porsche 930 Turbo Carrera will be offered for sale at the Mecum Daytime Auction in Monterey August 13-15. What is special about this Porsche is that it is the last special order by The King of Cool Steve McQueen. After he passed away back in 1980, the 1976 Porsche 930 Turbo Carrera remains the last of his own vehicles, that are a special order. The other good news is that part of the proceeds from the sale will be donated to McQueen's alma mater.
1976 Porsche 930 Turbo Carrera and The King of Cool
SEE ALSO: MANSORY Further Refines Porsche Macan
As you might know, Steve McQueen had some serious passion for fine automobiles and high speed. And he demonstrated it one more time with the 1976 Porsche. The vehicle can produce a total of 234 hp (172 kW) at 5,500 RPM. All this produced by a special non-intercooled 3.0-liter engine with Bosch K-Jetronic fuel injection. In fact, the whole powerplant system was a special order from Bob Smith Porsche in Hollywood. Furthermore, McQueen had and some specific orders. For example. he specified, that the car be delivered with special Slate Gray finish and a sunroof, dual mirrors and black sport seats. The interesting news is, that this specifications and this particular Porsche vehicle were only the start of what McQueen had in mind.

1976 Porsche 930 was a desirable car and in fact, McQueen wasn't the only owner of the sweet Turbo. The vehicle also passed through some notable Hollywood success movie producers and actors: Floyd Mutrux and singer Dean Martin's son Dean Paul Martin.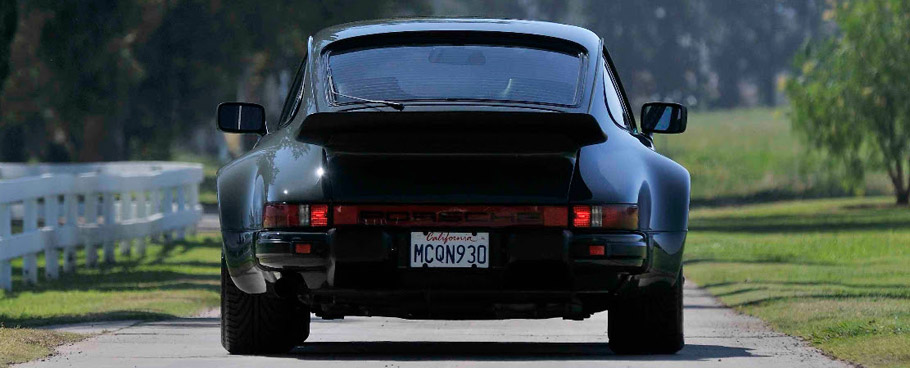 And with all its original extensive service records, Porsche Certificate of Authenticity, original manual and original tools, the 1976 Porsche 930 Turbo Carrera looks really appealing for future owners. In fact, the buyer will not only take the historic monster, but will also give back something to a school, that changed the life of numerous troubled youth, including McQeen's. Interesting car with interesting story. I wonder who the next owner will be.
Source: Mecum Auctions