dp motorsport team enhances a sexy 964 Carrera machine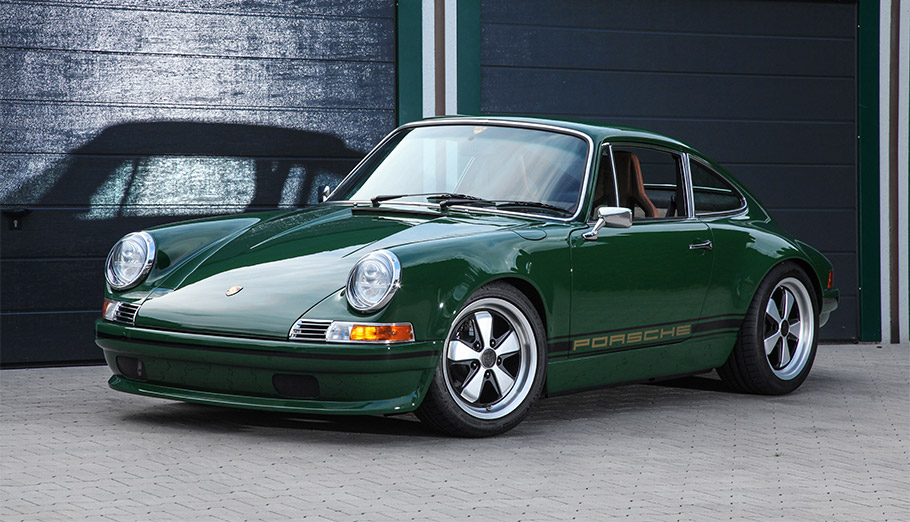 For about five years the prestigious tuner team at dp motorsport has revised remarkable Porsche vehicles and as it seems, the whole crew does not want to stop doing so. Their last project includes a shiny 964 Carrera 2 in Irish-green color finish. This sexy machine has undergone numerous upgrades and revisions and now showcases incredible body details and refined drivetrain system. Let's check out more!
The lucky Carrera features a widened body by 25mm on each side and new exclusive body kit, made of carbon-fiber and Kevlar reinforced plastic and carries the internal name of "964 Classic Carrera Widebody". And as mentioned, the exterior goodies are just marking all the "inside" upgrades and changes – there's new exclusive KW-Clubsport struts with Unibal strut bearings, new PU sockets on the front axle and Unibal bearings on the rear axle. All this is topped off with neat forged Fuchs rims and Michelin Pilot Sport wheels. And if you are interested in the overall power and output, the 964 Carrera 2 is geared with a mighty 3.8-liter boxer engine and provides a total of 325hp. Neat!
SEE ALSO: DTE Systems installs PowerControl function on a lucky BMW M5 machine
In terms of interior, the team has included wide range of decorations and handy gadgets. In addition to the Recaro sporty seats with brown Porsche leather, the cabin features Prototipo steering wheel by MOMO and dashboard covered in Alcarntara. Furthermore, the gearshift knob is consisted of multilayer bonded wood. Additional goodies include Classic navigation radio with USB and Bluetooth system. Enjoy!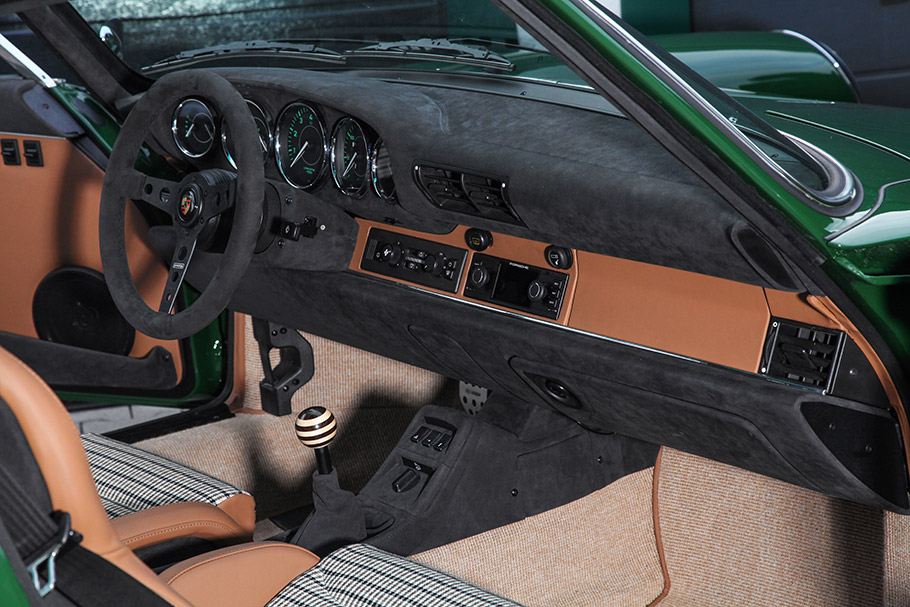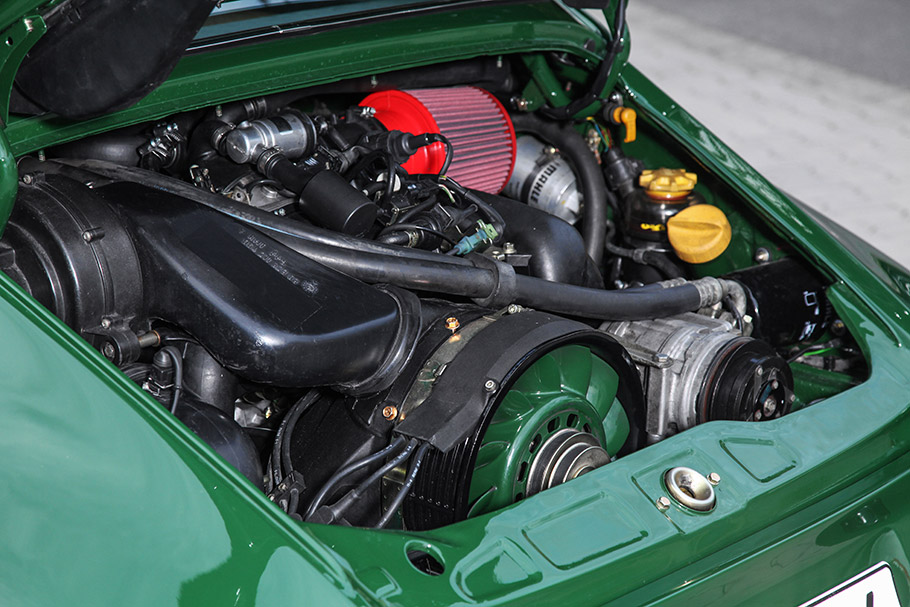 Source: dp motorsport